Technology
New Trojan Malware Disguises as Fake Xerox Scans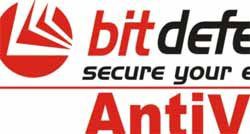 Online security vendor Bitdefender has warned office workers against responding to an email that invites them to open and download a supposed scanned file by a Xerox machine. According to the Internet security firm, such emails are among a series of messages in a new spam campaign that aims to infect unsuspecting victim's PC systems with the Trojan virus.
Bitdefender revealed that there are 10,000 copies of that email that are sent in less than one hour. Thus, this malware attack should already be classified as 'significant.' The malicious email comes with a headline or tagline that reads: Scan from a Xerox WorkCentre.' That heading may be effective enough to convince most of its recipients to open and download the file.
Strategic campaign
As usual, the malware may employ various strategies, new and old, to victimize people. First, the malware may come in disguise as an important message from an officemate or somebody working in the same company or building. If employees tend to become more prone to forgetting or overlooking details, they may fall victim to this scheme. Anyone who thinks the email message came from another officemate may be more prone to harmful scheme.
An investigation has identified the source of the malware. It uncovered fake emails that distribute the mail containing the Trojan. Bitdefender identified that virus as the Trojan.GenericKDV.1210899. It could logically do more harm than imagined especially if not immediately addressed.
It is not surprising that this Trojan malware finds vulnerabilities of the victim's PC to possible push malicious codes. The spammers could look closely on databases of a victim's email addresses. This way, it could come up with corporate or common domain names so that more targeted online and email attacks could be spread out.
Possible risks
Bitdefender found that the new malware works effectively when the PC users don't appropriately keep the software they use updated with latest security patches and fixes. That is why updating anti-virus programs and even other software could be healthier every once in a while.
Once the affected PC gets affected by its vulnerabilities, it is possible that the malware may work wonders. It may instantly download banker Trojan.Zbout.IAO, The virus may steal and then snatch passwords as well as user names.  The program may steal user names and passwords. After that, banking Websites may be monitored to look for possible delivery services and more information.