Business
FDIC Wages 32 New Legal Battles over Bank Failures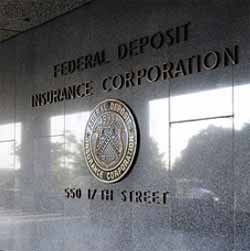 The FDIC begins preparations for a total of 32 new lawsuits against over 570 individuals involved in failed banks as statue of limitations draw close to expiration.
As the three year Statue of Limitations come to an end for many failed banking institutions, the FDIC has begun the necessary legal steps for legal action. This wave of 32 lawsuits marks the largest group of legal claims filed by the FDIC simultaneously on record and will include an alarming amount of associated parties.
As the number is expected to increase, the totals as of August 8, 2013 include:
76 overall lawsuits in connection with 122 failed institutions, 32 of which have been filed in prior months of 2013
987 individuals have been named for D&O liability
574 former directors, executives and officers are included in the combination of suits
52 additional suits have been authorized for processing in the areas of fidelity bond, insurance, attorney malpractice, appraiser malpractice, accounting malpractice and RMBS
150 pending residential mortgage malpractice lawsuits
Of the 76 lawsuits processed, only ten have been settled completely out of court as of August 25, 2013 though the processes of FDIC investigation and the Federal litigations that follow can be an extremely slow. On average the FDIC investigates bank failures over an 18 month period and the findings do not always result in a lawsuit filed with federal court.
During the investigation process if the investigators do in fact discover suspected misconduct by individuals within the bank, an approval process must be followed in order to officially begin legal action. The FDIC board has the final say in whether or not a failure is the direct result of actions taken by officers or directors.
The 483 bank failures over the last five years have cost FDIC a total of $89 billion, of which only $727 million has been recovered through individuals associated with the closures. Many of the suits now reaching the legal system are occurring from the 2012 bank crisis which saw 157 bank closures. The number of suits to be filed is expected to continue to increase, though officials at FDIC state the amount of suits should begin to slow early into 2014.
Each of the remaining 76 cases filed still reserve the right to settle before reaching federal courts and 10 have already closed with out of court agreements. This alarming number of lawsuits filed is still not a close representation of closures to financial institutions over the previous five years, as not all failures result in a suit filing. Of the former bank closures reported between 1985 and 1992 for example, only 24% resulted in any form of Director and Officer Lawsuits filed.