Companies
Facebook Removes Ads from Pages with Objectionable Content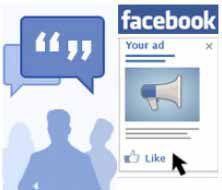 Facebook is tightening its current review process in an effort to pacify online advertisers that complain about their brands being tarnished after appearing on pages within the social network that contain offensive content. The move would spare such marketers the possible embarrassment of exposing their brands specifically in pages containing violent and pornographic imageries.
The social networking site, on its official statement, said it aims to preserve freedom of sharing information as well as protect users and brands from specific types of content. The company is confident that these changes would not pose any significant impact on its present business.
Last month, a number of advertisers pulled out from the Website after concerned social networking users called attention against pages that promote violence against women. As an initial response, Facebook simply assured that it would improve its current system for flagging as well as removing content that violates the online community standards. The social network reminded users that it strictly prohibits content containing pornography, threats, hate-speeches, and other objectionable materials.
Online advertising
Online ads presently account for up to 85% of Facebook's overall revenue. The Website is the biggest social network in the world today as it is actively used by up to 1.1 billion users from around the world.
Facebook commits to make sure all advertising messages would appear in brand-appropriate pages as well as groups. It admitted that the task would require more effort from the company. To implement this measure effectively, the corresponding review process would be done manually in the first few weeks of implementation. In the succeeding weeks, an automated system would be developed and deployed to block and/or pull out ads from pages that contain controversial content.
Brand exposure
Thus, Facebook pages of companies that sell adult products would not feature any ad anymore. Before this measure was implemented, various ads are featured at the right-hand side of the Webpage. This could mean a lot to advertisers that are more conscious about exposure of their brands.
This move nonetheless underlines the delicate balance for social networking sites. The social media may not be fully regulated as unpredictable and unsavory content may be shared anytime by users. Unfortunately, placement of ads on such unlikely pages may pose harm to the overall perception about any brand.
Facebook recently committed to doing more measures that would help protect both its users and advertisers. It vows to uphold its community standards and to prevent situations wherein ads are displayed along with content that may be deemed controversial.