Technology
Apple Store Disapproves Parody Game App 'Joyful Expectations'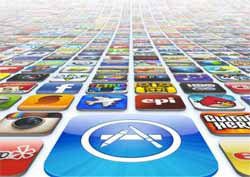 In an expected and logical move, Apple Inc has rejected political satire game app 'Joyful Expectations.' The parody game would have players virtually execute dissidents from North Korea through firing squad in an attempt to appease a character called The Divine Leader. Other than explicit violence, there were other factors cited for the disapproval.
Norway's 8-Bit Underpants, which developed the game, revealed that Apple's rejection came within the month of the approval process. The technology giant reportedly told the Norwegian studio that 'Joyful Expectations' violated two provisions of the App Store guidelines.
First, it breached paragraph 16.1 that recommends automatic rejection of 'apps that present excessively objectionable or crude content.' It is also opposing another clause, paragraph 15.3 of the guideline. It states that games should not target specific culture, race, government, corporation, or other entities. This may mean that the statement applies even to satires.
Appealing the decision
8-Underpants tried to appeal the decision by claiming the game was developed with good intentions. In its own Website, the game creator clarified that 'Joyful Expectations' highlights the way gamers ignore subjects of national interest. Apparently, such justification was not enough to overturn Apple's stance.
'Joyful Expectations' was submitted simultaneously to Apple's App Store and Google Play Store last July 15. Google approved it. That is why the game may possibly be found and downloaded through the Google Play Store. Meanwhile, 8-Bit Underpants is working on the toned down version of the game on hopes that it would finally make it to App Store. The new version of the game would be called 'Little Girl's Training Edition' and would be rolled out at Apple Store hopefully this month.
Making adjustments
The game was not the first app with satirical theme that was rejected by Apple. Owlchemy Labs' 'Smuggle Truck' was rejected in 2011 because of its relatively offensive theme. The game is about smuggling immigrants from US borders. But the developers were quick to think of a remedy. After reworking the game, 'Smart Trucks' then featured animals that need to be delivered to a zoo within the US. The revised version was then approved to be included in App Store.
In January this year, 'Endgame: Syria' was rejected because the game depicted the conflict in Syria. It violated paragraph 15.3 of the Apple guideline. Some observers note that the company may have a view that games are not appropriate for satire.