US
An Attempt to Extort Paula Deen Results in Arrest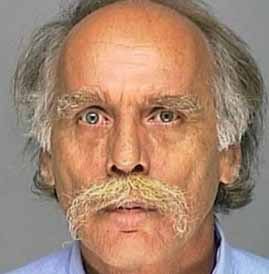 A New York man was arrested and charged with trying to extort money from celebrity cook Paula Deen on Friday. The Associated Press reported that he told Deen he wanted money in exchange for not going to media outlets with "true and damning statements" he said she had made in the past.
Thomas George Paculis, 62, of Newfield, N.Y., was arrested following the filing of a criminal complaint in federal court in Savannah, Ga., which charged him with extortion.
He allegedly tried to get $250,000 from the celebrity chef, who has undergone much controversy and scrutiny regarding the past use of a racial slur.
The complaint does not indicate what the statements were that Paculis threatened to take public and allege Deen had made, but the records indicate Paculis has said if Deen did not give him $250,000, he would take the statements to news sources and make them public causing her multi-million dollar empire even more damage.
Yahoo! News said that Paculis did not immediately respond to emails seeking comment on Friday and that the phone number listed for him in the criminal complaint was called, but the phone was not answered. Court records show he had his initial court appearance on Friday in New York. He was released on bond, according to FBI Special Agent Stephen Emmett in Atlanta, Ga. Paculis has been ordered to make a court appearance in Savannah, Ga., on July 16.
Deen's Woes
Deen's troubles began last month when she was asked to testify in a civil suit filed by a former manager of Uncle Bubba's Seafood and Oyster House, which Deen owns with her brother, Bubba Hiers. Lisa Jackson, a former manager of the seafood the restaurant, alleges sexual harassment and an environment of racial slurs. Deen admitted in her deposition that she had used a racial slur several years ago, but insisted she is not racist and the term was only used because she was working in a bank and was robbed at gunpoint.
According to the complaint filed in federal court, Paculis sent an email to Deen's attorney, Greg Hodges, on June 24. In the email, Paculis said, "I am about to go public with statements refuting your client's statements about using the 'N' word in her business practices at Lady and Son's…The statements are true and damning enough that the case for Jackson will be won on its merit alone…"