US
World Health Organization Recommends More Alcohol Regulation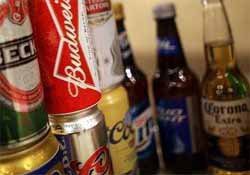 In a report released on May 12, 2014, the World Health Organization attributed 3.3 million deaths in 2012 to the use of alcohol. These numbers are based on their research, which links alcohol to the development of certain diseases, as well as increasing the risk for infectious diseases.
As a result, they are planning to assist countries with developing, monitoring, and evaluating services to treat and reduce the harmful use of alcohol.
Dr Oleg Chestnov, WHO Assistant Director-General for Noncommunicable Diseases and Mental Health, explains the necessity of WHO's involvement:
"More needs to be done to protect populations from the negative health consequences of alcohol consumption. The report clearly shows that there is no room for complacency when it comes to reducing the harmful use of alcohol."
When adjusted for population, the average age of alcohol consumption is 15 years old and the average amount of pure alcohol consumed per person is 1.6 gallons. They also determined that 38% of the world population drinks alcohol.
Europe had the highest incident of alcohol consumption per capita, although many of the countries are already members of WHO and have national alcohol policies. Even though European countries were at the top of the list, they had been for the last 5 years. There also was little change in Africa and the Americas.
Increased alcohol consumption was reported in South East Asia and Western Pacific countries however.
In the United States, the report found that 50% of alcohol consumed is beer, while spirits account for 33%, and wine 17%. The average amount of pure alcohol consumed was higher than the world and regional average with the average American drinking 2.4 gallons per year. Nearly 17% of the American population over aged 15 are considered heavy drinkers.
The World Health Organization scored the US higher than average on its scale of years of life lost due to alcohol.
While the majority of recommended WHO alcohol policies are in place in the United States, there are currently no regulations on alcohol advertisement, sales, and sponsorships.
The WHO has its headquarters in Geneva Switzerland. It includes 194 countries, all which are also members of the United Nations.