Investment
While Foreclosure Rates Fall to 6-Year Low, Many States See Increase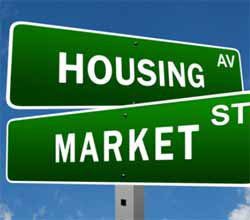 Foreclosure filings dropped in December, ending a year in which the number of homes in the foreclosure process dropped to the lowest level since 2007 as the housing market rebounds.
Default, auction, and repossession notices last month fell 1% from the previous month and 28% from the previous year, according to a RealtyTrac report released on Wednesday. Nearly 1.36 million properties received a foreclosure notice last year, a 26% drop from 2012 and 53% from the peak in 2010 during which 2.9 million properties received notice.
Foreclosures remain elevated in many states, particularly Florida, Nevada, and Michigan, but the numbers have been declining steadily as the economy and housing market picks up steam from rising home prices, steady job growth, and fewer troubled loans from the housing bubble days. More homeowners are also keeping up with mortgage payments.
Foreclosure starts fell in 37 states — including California and Arizona — but rose in 13 states, such as New Jersey, New York, and Maryland. Completed foreclosures declined in 38 states but rose in 12, including Washington, New York, and Oklahoma.
In Maryland, foreclosures rose 117% in 2013. New Jersey saw an increase of 44% from 2012, while New York saw foreclosures rise 34%.
The states in which foreclosure rates rose were those in which foreclosures must go through judicial review, a process stalled by the robo-signing scandal that emerged three years ago.
In the robo-signing scandal, it was revealed that banks hired foreclosure mills accused of cheating homeowners of due process by taking short cuts on paperwork, such as having people sign documents they did not read.
This skewed foreclosure numbers, as many large banks stopped the foreclosure process in states with judicial reviews until legal issues were settled. A $26 billion settlement was announced in February 2012.
Florida still leads the nation in foreclosures, with 25% of the country's total properties in some stage of foreclosure or owned by banks. It's followed by Nevada.
The foreclosure crisis is not over, but it is fading, according to Daren Blomquist, vice president at RealtyTrac.
"But the shadow cast by the foreclosure crisis is shrinking as fewer distressed properties enter foreclosure and properties already in foreclosure are poised to exit in greater numbers in 2014 given the greater numbers of scheduled foreclosure auctions in 2013 in judicial states, which account for the bulk of the U.S. foreclosure inventory," Blomquist said.