Investment
Wells Fargo Seeks Larger Share of Jumbo Loan Market with Loosened Standards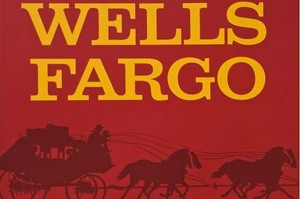 Wells Fargo has loosened its standards for large loans as the largest mortgage lender in the country fights back against an industry-wide drop in mortgage volume, Reuters reported today.
The lender has eased lending standards on loans it acquires from other banks for jumbo loans that are too large to be guaranteed by a government-backed mortgage company like Freddie Mac and Fannie Mae, according to spokesman Tom Goyda.
At the end of July, Wells Fargo lowered the minimum credit score on fixed-rate jumbo loans to 700 from 720. Credit scores range from 300 to 850. A score under 640 is considered subprime.
Along with lowering the minimum credit score, Wells Fargo will not be willing to purchase jumbo loans from other lenders to go toward the purchase of a second home. For refinancing, the lender will now buy mortgages with a balance exceeding the cost of the previous loan, or a "cash out refinance."
Mortgage lending standards remain tight by historical standards, but many banks are making efforts to lower requirements, particularly for jumbo loans. The Federal Reserve surveyed large banks in July and found that 39% were relaxing standards somewhat on prime home loans, while all banks reported demand for prime loans was at a high for the year.
This new decision from Wells Fargo comes just six months after the bank said it would offer  mortgages directly to borrowers with a credit score as low as 600 if eligible for an FHA loan. Its previous minimum score for FHA loans was 640.
On Tuesday, the Mortgage Bankers Association reported that mortgage credit availability improved slightly in June, primarily driven by an increase in the number of jumbo ARM programs.
The MBA's Mortgage Credit Availability Index (MCAI) shows that mortgage credit improved around 0.5% to an index score of 116.4 in July, up from 115.8 in June. The index was benchmarked at 100 in March 2012.
Despite loosening standards, credit score restrictions are still tight, especially on loans that are not backed by the government, and debt-to-income ratios remain unchanged. According to the Federal Reserve survey, banks also also hesitant to return to subprime lending with just 4 of 71 banks saying they do this type of origination.