US
U.S. cervical cancer rates higher with revised calculations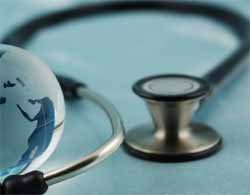 Revised health data is now indicating that US cervical cancer rates are higher than previously thought. These higher rates are showing up particularly among women 65 to 69 years old and among African–American women.
The revised data was identified in a study led by a researcher at the University of Maryland School of Medicine and published in the journal Cancer. In explaining the higher rates, the experts indicated that previous research identified a rate of  12 cases of cervical cancer per 100,000 women in the United States and with the incidence peaking at age 40 to 44  before leveling off.
These figures, however, included women who have had hysterectomies (which includes the removal of the lower section of the uterus, the cervix). With the removal of this group of women from this new data analysis, the researchers are finding the cervical cancer rate to be 18.6 cases per 100,000 women (instead of 12 per 100,000). They also found that the incidence to be steadily increasing with age and peaking at a higher rate and at an older age, that is in 65 to 69 age group.
Almost all cervical cancers are caused by the human papillomavirus (HPV), a sexually transmitted infection. PAP tests for cervical cancer is not recommended by the American College of Obstetricians and Gynecologists every three years for women age 21-29; every five years for women 30 to 65 (plus a HPV test) and among women 65 and over. Testing is not usually recommended unless they indicate that they have produced a previous negative test.
Widespread vaccination against the HPV is being encouraged by the authors of this new study. "The higher rates of cervical cancer after correction for hysterectomy highlight the fact that, although a large proportion of cervical cancer has been prevented through early detection and treatment, it remains a significant problem," the authors conclude.
Anne F. Rositch, Ph.D., lead author, is reported in News Medical as stating that: "Our corrected calculations show that women just past 65, when current guidelines state that screening can stop for many women, have the highest rate of cervical cancer."