Business
Union Agreement Unlikely to Hit Profitability at Facebook (NASDAQ:FB) and Other Tech Companies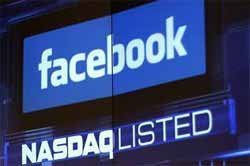 NEW YORK – Could an agreement between Facebook (NASDAQ:FB) and the Teamsters change working conditions within the tech industry? That is the question that several analysts were asking after the company announced that they had struck a deal regarding shuttle drivers who ferry Facebook workers.
Whilst the drivers are technically employed by a company contracted by Facebook, the agreement could set a trend for drivers and others throughout the industry. For years, unions have tried to gain a toehold in Silicon Valley, but the perks of working for tech companies had managed to keep the unions at bay. However, that has changed, and Alan Hyde, a professor at Rutgers School of Law-Newark noted that the vote could encourage other low-wage workers in Silicon Valley to organize. 'For decades workers said they didn't need a union now think that they do need a union because they are clearly not sharing in the wealth being created,' said Dr. Hyde, the author of Working in Silicon Valley: Economic and Legal Analysis of a High-Velocity Labor Market.
Silicon Valley is well-known for its anti-labor sentiment, Robert Noyce, co-founder of Intel (NASDAQ:INTC) once announced 'remaining non-union is essential for survival for most of our companies.' By and large that remains true as the industry has successfully disrupted the traditional labor models by offering high wages, generous benefits, stock options and plenty of perks such as free food.
However, there is an ugly side to the industry treats service workers. Since the 1990's many of these 'non-core' jobs have been outsourced to keep labor costs low. This has led to declining wages, eroding health and safety conditions, and a lower standard of living for service workers. In Silicon Valley, the divide has become so pronounced that it is almost feudal.
In an effort to address this issue, some company have started insourcing service workers. Last month Google (NASDAQ:GOOG) hired almost 200 security guards – these positions come with the same benefits as other jobs at the company.
That has not stopped drivers from Apple (NASDAQ:AAPL) and Google reaching out to unions for help. The chief complain amongst drivers was the long hours. In some cases, they are forced to work split shifts and are not paid for the time in between.
Whilst unions have hurt competitiveness in other industries by fostering an us-against-them dynamic in labor relations; technology companies have been complicit in turning a blind eye to the workers who support their most critical resource – the young developers who are creating the technology of tomorrow.  Given the positive cash position of many companies in the industry, it is unlikely that agreements such as this will affect profitability as long as corrective actions are put in place to ensure work conditions improve for all.
Shares of Facebook were up on Friday at $ 73.94.