US
Unhealthy behaviors linked to teen consumers of sports and energy drinks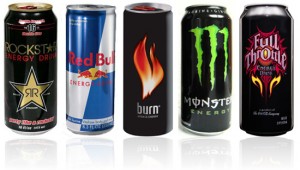 Findings of a new study indicate that a cluster of unhealthy behaviors were linked to some teenagers who regularly consume sports and energy drinks. These teenagers were more likely to consume other sugary drinks, smoke cigarettes, and spend more time in front of the computer or television. The researchers suggest that some efforts should be made to target these teenagers and their unhealthy behavior and help them to replace sports and energy drinks with healthy drinks.
On the flip side, researchers from the University of Minnesota and Duke University in North Carolina also found that the teenagers who were consumers of sports and energy drinks were also linked to higher levels of sports participation and physical activity. Based on the research design, the researchers could not say which behaviors came first, the unhealthy cluster of behaviors or the consumption of sports and energy drinks.
These sports and energy drinks, which are very popular among teenagers, tend to be high in caffeine and sugar.
Findings of the study, which were published in the Journal of Nutrition Education and Behavior, asked questions of 2,800 teenagers in middle and high schools in the south Minneapolis-St. Paul area. They averaged 14 years old during the 2009 – 2010 school year. More than one-third of the participants surveyed admitted to consuming sports drinks and about 15 percent said that they consumed energy drinks at least once per week. The researchers found that both girls and boys, if they were regular consumers of energy or sports drinks, were more likely to smoke and consume more sugar-sweetened beverages.
Lead author Nicole Larson said in a statement that: Among boys, weekly sports drink consumption was significantly associated with higher TV viewing; boys who regularly consumed sports drinks spent about one additional hour per week watching TV compared with boys who consumed sports drinks less than once per week. She also noted that boys who consumed energy drinks at least weekly spent approximately four additional hours per week playing video games compared to those who consumed energy drinks less than once per week.