Technology
Ubisoft vows to take the PC platform more seriously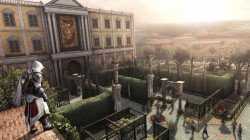 Ubisoft might be the biggest gaming company when it comes to triple-A games in the next few years. Far Cry 4, Assassin's Creed Unity, Tom Clancy's The Division and The Crew will all be arriving this year and next.
This would all be great, but for the past few years, Ubisoft has screwed up when it comes to PC ports. A few years ago the company was extremely anti-piracy, forcing different DRM programs into their games.
Assassin's Creed III and IV both had issues with frames per second and graphical fidelity, alongside various crashes and bugs that were never fixed.
The most serious issue recently was in Watch Dogs, where Ubisoft hid files for a more graphically powered version of the video game. A modder found the folders, developed a mod, and showed it to everyone, vastly enhancing the Watch Dogs visual experience.
Nobody knows the reasoning for Ubisoft hiding these graphical enhancements. Some say it was a way to make the "next generation" experience on PS4 and Xbox One appear the same as PC, even though high-end PC's are capable of handling much more.
Ubisoft has pledged to take PC more seriously in the future. This should mean more disparity between PC and console, allowing very high-end PC gamers to take advantage of their gaming rigs.
Another way to please PC fans would be to offer traditional option menus, allowing players to play in a borderless mode without installing a third party plugin. Offering key rebinding and other options would definitely enhance their reputation on PC as well.