Investment
U.S. Dollar Falls Before Federal Reserve Releases Latest Meeting's Findings; Pound Also Down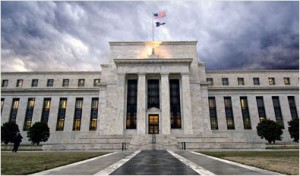 The dollar lost positions relative to other major currencies on Wednesday as investors anticipated the outcome of the last policy meeting of the Federal Reserve, which the results of which are expected to come out sometime today, while the pound weakened minutes after the BoE mitigated expectations of a rate hike in the UK.
The USD / JPY pair hit the 102.19 level after having previously hovered around the 102 level for days. The dollar was strengthened after learning Tuesday that consumer prices rose 0.4% in May from the previous month, pushing the annual inflation rate to 2.1%. This was the steepest monthly increase in inflation in more than a year, beating forecasts pointing to a 0.2%.
This rise in inflation indicated that the economic recovery is gaining steam, which spurred expectations that Feds will adopt a stricter stance on interest rates. Investors awaited a press conference following the policy meeting held by the bank's president, Janet Yellen. Experts hope the bank will provide new indications about when the possible increases will be made and what types of increases those may be.
All indications are that the Feds will lower its asset purchase program by $10 billion USD, but this is not expected to increase borrowing costs until mid-2015. While the crossing GBP / USD allowed and increase from 0.17% to a level of 1.6932, it was still a little off the maximum recorded years ago.
The pound lost positions minutes after the Bank of England indicated that the decision to raise rates is beginning to even off even though the economy needs to improve the pace of its activity. The Monetary Policy Committee of the Bank of England voted unanimously this month to keep rates anchored at 0.5%, which is a record low.
On the other hand, the EUR / USD pair was up 0.15% to 1.3536, and the USD / CHF was up 0.11% to a level of 0.8984.
The Australian and New Zealand dollars gained positions; the AUD / USD pair rose by 0.10% to a level of 0.9345 and NZD / USD was up 0.16% to 0.8671.
The index of the dollar, which follows the evolution of the currency against a basket of six other major currencies, fell to 80.67 from 80.72.