Technology
Two New Canon IXUS Cameras Facilitate Online Photo Sharing Instantly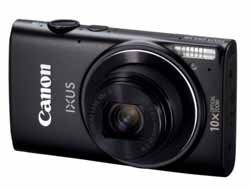 Canon is out to prove that digital cameras are still better for taking pictures. The cameras and printers maker has already incorporated wireless connectivity to make sharing of photos faster, easier, and more effective using its digital devices.
The company has recently launched IXUS 255 HS and IXUS 140. Both new digital cameras are stylish and at the same time powerful image captors. The products are designed to ideally complement users' usually demanding and fast-paced lifestyles.
The new digital cameras not just expand the already diverse IXUS line. The two devices combine ease of operation with versatility of intelligent features. Not to be missed are slim and stylish bodies, which are also available in various colors.
IXUS 255 HS
IXUS 255 HS is elegantly smart for users who are always on the go and always connected. That is because this digital camera integrates the enhanced Wi-Fi wireless transfer capability. Thus, users are enabled to share the highest quality of photos as well as short videos in real time. The images could be shared with other smart devices. Those could even be printed out after connecting the camera directly to any compatible printer.
IXUS 255 HS also facilitates easier management and organization of photographs. This is through the device's Send-via-Server feature, which transfers selected images into PCs for backup even without the use of cable connection.
Lastly, this new camera eliminates production of blurred images, which usually result from photographers' shaky hands. It has 12.1-megapixel camera with high-sensitivity image sensor. The DIGIC 5 image processor lessens processing speed, expands storage, and reduces overall noise.
 IXUS 140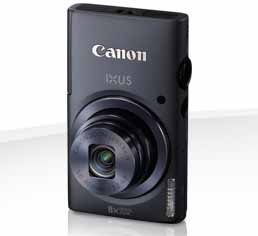 For its part, IXUS 140 is the best for users who prefer to take detailed pictures through high-resolution cameras. It is the digital camera for photographers who dislike installing and removing multiple lenses at the same time. The camera comes with a 16-megapiel camera with image sensors and processors.
The gadget is often described as the slimmest digital camera in the world as it is just 28mm wide. For instant connectivity, it also integrates with Wi-Fi capability to enable instant photo sharing moments with friends and family.
Both cameras have Scene Detection technology, which is important in easily and safely generating the best image results. IXUS 140 can possibly detect numerous scenes provided there is good lighting condition, ideal shooting distance, and optimal color temperature. Intelligent IS backs Scene Detection in both new cameras to assure production of clear and steady images at all times.