Technology
Tumblr Makes Policy Changes to Restrict Porn Content Searches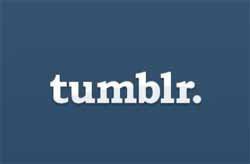 When Yahoo! Inc acquired Tumblr last year, it assured the users that it would not police adult content on the social network. But now, Tumblr has just introduced changes to the way it treats Not Safe for Work (NSFW) content and adult blogs. It may not be considered as censorship yet, but it may impact how content with sensitive themes could be searched within the site.
It would now be more difficult for Internet users to search for blogs with adult content on Tumblr. That is after the social network created subtle changes to some of its policies. SNFW and sex-themed blogs would not be found when a Tumblr user use tags to search for such contents. Not surprisingly, tags that are commonly used to search for those materials were deliberately removed.
The Website would not police content and even ban its users from posting or uploading nude photographs. But it would now be harder for other users and for outside parties to discover as well as view such content. Links to blogs with adult themes and content would have to be shared by users who know links to those pages.
Mobile adjustments
The changes are more noticeable on Tumblr's mobile app. The app is currently rated 17+ but it would still not show up searches for adult content. Specific tags would also not work properly on the mobile app at all. Certain tags are now restricted for viewing probably because of the requirements by Google, Apple, or API.
To illustrate, searches for tags like 'bisexual' or 'gay' would no longer be facilitated on Tumblr's mobile app. The content may still show up in one's dashboard if he follows the blog but it may be noticed that the tag page may remain empty.
Logical explanation
According to some analysts, Tumblr may not prefer to index NSFW materials because it aims to sell ads through more content. Right now, this decision is drawing mostly criticisms from many of the site's users. One recommended remedy is an explicit opt-in setting, which would allow Tumblr users to see adult content if they prefer to do so.
Some observers warn that if Tumblr fails to properly handle community response to the new policy, it could suffer from an impending backfire. This issue contradicts Tumblr CEO David Karp's recent pronouncement that the site would still support freedom of speech through respecting users' creations regardless of how those look like.