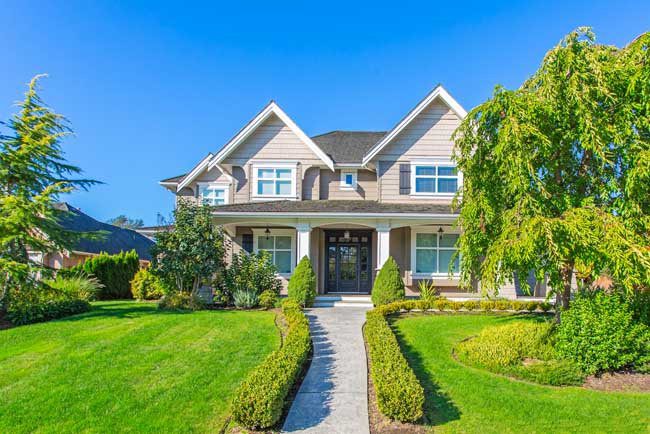 The frenzied demand for lower mortgage rates has definitely slowed after reaching a peak in 2012. Mortgage rates have remained consistently below 4% for some time, and it would be easy to assume that almost everyone who could have refinanced into a lower rate has already done so. According to a recent report by Black Knight Financial Services, that's far from the truth.
The report found that at least 5.2 million homeowners in America can qualify for and benefit from a refinance with an estimated $13 billion a year left on the table. The analysis showed that millions of homeowners have good credit and equity in their property with the ability to save an average of $215 per month by refinancing their mortgage.
The amount homeowners are leaving on the table may even be higher than the estimated $13 billion as the Black Knight report was based on a refinance rate of 4.71%. On January 28, mortgage rates fell for the fourth week to 3.57% — more than 100 basis points lower.
Homeowners were once advised to refinance their loan if they could lock into a new rate at least 100 basis points lower than their current rate, but many homeowners can still benefit by refinancing at a rate difference of 75 basis points, even considering closing costs.
The Black Knight report found homeowners in California, Hawaii, and New York stand to enjoy the greatest savings from refinancing with a monthly average savings of at least $300. California now has more than one-third of the country's home equity and the most borrowers eligible for a refinance.
According to Black Knight, about 2.4 million homeowners could save $200 or more on their mortgage payment and nearly 2 million more could save between $100 and $200 each month.
Check today's mortgage rates update
Common Roadblocks to Refinancing
Many homeowners face challenges in qualifying for a refinance loan, but the Black Knight report shows that some aren't facing the hurdles they may expect.
One of the most common barriers homeowners face is a credit score or income that has declined since they took out their home loan. This is likely the greatest roadblock to many, as the Black Knight study only looked at consumers with a credit score of more than 720.
A second challenge is the upfront expense. Closing costs may be anywhere from 3% to 6% of the loan amount, or an average of $5,600 on a $200,000 refinance loan. There are alternatives, however. A "no-cost refinance" doesn't eliminate the closing costs, but it can add the closing costs onto the loan to eliminate out-of-pocket costs. This can still result in a lower mortgage payment every month, but it will increase the interest paid over time. This can be a good strategy for homeowners who are planning to sell their home in the near future, though, by avoiding long-term interest charges.
Some homeowners still struggle to regain the equity they lost during the recession. Median home prices in the United States have not returned to the high point in 2006, and lenders usually require at least 20% equity to refinance.
Improving the Chances of Approval
Homeowners who face challenges in refinancing can still take advantage of low interest rates. The following are some strategies for improving the chances of a successful refinance.
Consider the HARP program.
Homeowners who have little or no equity with a loan owned by Freddie Mac, Fannie Mae, or the FHA can still take advantage of the HARP program. The loan-to-value ceiling was removed from the program in 2011 to allow homeowners with no equity to qualify for a refinance at a lower interest rate. The program has been extended many times, but it is set to expire on December 31, 2016.
Roll in closing costs.
Homeowners who lack the funds for closing costs may be able to roll the closing costs into the loan. This may increase the interest rate, so it's important to calculate how long it will take to break even on the refinance.
Get a co-borrower.
Borrowers who have trouble meeting asset or income requirements may qualify for refinancing with a co-signer on the loan. Both borrowers would be responsible for the loan.
Improve your credit score.
Most lenders want a credit score of at least 620 to 640 for a refinance, but the best rates are reserved for borrowers with a score of at least 740. While it isn't possible to go from bad to excellent credit overnight, there are steps borrowers can take to improve their credit over the course of a month or two to qualify for a refinance. This includes paying down debt, lowering the percentage of credit used, and negotiating with creditors to remove late payments from a credit report.
Is the Window Closing?
Ben Graboske, senior vice president of Black Knight, discussed the findings of the study and pointed out that an interest rate increase of just 50 basis points would bump more than 2 million borrowers out of the savings. If rates increase 100 basis points, another 1 million people would be unable to save money with a refinance. According to Graboske, this would be the lowest number of potential refinance candidates in recent history.
In December, the Federal Reserve increased interest rates for the first time in a decade from 0.0% to 0.25%. Mortgage rates are expected to climb in 2016 as the economy improves and job growth remains on track.
While an improving economy will help millions of homeowners regain equity to help them qualify for a refinance, rates will increase as well and eventually eliminate the potential savings. Homeowners who are underwater on a loan can still take advantage of the government HARP program, regardless of equity. It's estimated that there are 430,000 borrowers who can still benefit from the program.
It's not too late for millions to shave money off their mortgage payment with a refinance, but the window is likely closing this year for many.
This is an advertorial and not an actual news article, blog or consumer protection update.
MARKETING DISCLOSURE: USFinancePost.com is not acting as a lender or broker and does not make loans, loan commitments or lock-rates. The information provided by you to USFinancePost.com is not an application for a mortgage loan, nor is it used to pre-qualify you with any lender. All credit decisions, including loan approval and the conditional rates and terms you are offered, are the responsibility of the participating lenders and will vary based upon your loan request, your particular financial situation, and and/or other factors and criteria determined by the lenders to whom you are matched. USFinancePost.com does not offer its matching services in all states. Not all consumers will qualify for the advertised rates, programs and terms. As such you should know that the owner has a monetary connection to the product & services advertised on the site. The owner receives payment whenever a qualified lead is referred but that is the extent of it. All of the information regarding the goods and services mentioned on this website is provided by the owner. The owner does not recommend or endorse any product or service advertised on this website. The owner does not endorse any particular company.