Technology
Tesla preparing to open electric car patents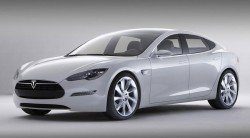 Tesla Motors has gone from an unheard brand to one of the most popular car manufacturers in the World, but it still isn't selling anywhere near as many cars as the big non-electric car manufacturers. It also looks like the car manufacturers aren't bothered about the growth of Tesla and are not making big strides into the electric car market.
This might change in few months time after Tesla's CEO Elon Musk started hinting at Supercharger patents being released to the public. The Supercharger is Tesla's own charging station for cars, and releasing this patent would allow car manufacturers and gas stations to utilize the technology.
Currently, Tesla is pushing the boundaries on efficiency for the electric charging station and it has made it one of the most popular companies in the U.S.
Opening up the Supercharger patents will bring a new level of innovation and will entice car manufacturers to use the Supercharger stations for their own electric cars. This could make Tesla the owner of the electric stations, but allow other partners to utilize the stations for their own vehicles.
It is interesting to see Tesla Motors move towards a more open step instead of keeping the Supercharger technology all to itself. As much as we love Tesla cars, for people on a budget the car is too expensive and getting General Motors or Toyota as a partner could be incredible for electric car sales.
Tesla Motors will eat away at their own market, but at this age we need to see true competition in order for Tesla to grow. This means other companies need to be willing to make millions of electric cars per year for consumers and change the public opinion on electric cars, making them more viable and cheaper than gas.
It might take a few more years before electric cars are as big as gas cars, but we are getting closer, and if Tesla releases its patents, we will see more innovation in the market.