Technology
T-Mobile surpasses Sprint as third largest smartphone carrier in U.S.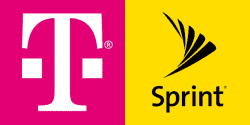 T-Mobile has reportedly surpassed Sprint in the U.S., according to CounterPoint analyst Neil Shah. In a bullet-point report, Shah went over some of the different smartphone brands' market shares, including the fact Apple is still the biggest smartphone supplier and T-Mobile has the most Samsung buyers.
One of the most exciting pieces of news from the report detailed how T-Mobile has surpassed Sprint in quarterly phone sales. T-Mobile sold 6.9 million phones in Q1 2014, whereas Sprint only sold 5 million, and even though AT&T didn't report its sales, Shah thinks T-Mobile is close to a second spot.
This is a big push by T-Mobile into the United States, coming from undoubtedly the fourth carrier a few years ago to the third, pushing Sprint down to fourth. Sprint has had an unimpressive few quarters backed by poor customer satisfaction ratings for bad service in various areas in the United States.
The Uncarrier strategy has created new smartphone buyers who would otherwise not opt into a contract for a $600 handset. T-Mobile might be making new subscribers, but it is also taking a lot away from AT&T and Sprint, as the former has been targeted by plenty of T-Mobile buy ins.
AT&T has been number two for a good few years now ever since Verizon Wireless managed to cover way more ground in the 4G LTE space and make smartphones specifically for its carrier service. This makes it far and away the biggest carrier in the US, while AT&T has started to slump.
There was a time when AT&T had the iPhone and no other carrier could get a hold of the exclusivity contract, but after that expired, Apple was free to offer the iPhone on all wireless carriers. T-Mobile recently announced the iPhone would be part of its carrier service.
Sprint was rumored to be in the process of acquiring T-Mobile, but that deal might have been crushed by the Justice Department who see it as anticompetitive. Sprint is starting to slump, whereas T-Mobile is growing at a phenomenal rate, meaning the deal might not be in T-Mobile's favor now.