US
Study Shows Elderly Blacks Less Likely to Die in Hospital than Whites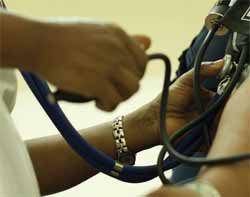 A recent study has revealed that unlike young-adult Blacks, older Blacks that visit the hospital are less likely to die from trauma. This is based on findings that compared the hospital visits of over 571,000 white and black patients.
The entire study has been published online in JAMA Surgery under the title Association between Race and Age in Survival after Trauma.
The study was conducted to address questions of why certain groups of people are more likely to recover from trauma. Previous studies had indicated that Blacks younger than 65 years old were more likely to die from trauma when they visited a hospital. There were, however, few studies on those over the age of 65.
The study is part of efforts to examine possible health care disparities. According to the National Conference of State Legislatures, "a health disparity refers to population-specific differences in the presence of disease, health outcomes, quality of health care and access to health care services that exist across racial and ethnic groups". These differences represent real costs to the government and society at large.
The research into race and trauma, not only took age into consideration, but it also recorded the sex, general health, and insurance coverage of the patient receiving trauma care. While the overwhelming majority of elderly patients in the study were white females with insurance, the black patients had better outcomes.
Researchers are not clear as to why they received these results. In the study they write, "Whether older patients experience mortality after trauma specifically as a result of their traumatic injuries, their comorbidities, or a combination of the two remains to be determined…"
While this study has been published, and can be considered reliable, there is the possibility for error in their findings. Possible mistakes in coding of patients at the administrative level may cause some of the results to be incorrect.
Researchers hope to continue studying why there was a difference between young and middle aged adults as compared to the elderly. They also plan to continue looking for trends in race and insurance coverage as it relates to recovery from trauma.
Source:
https://www.medscape.com/viewarticle/825871
https://archsurg.jamanetwork.com/article.aspx?articleid=1875626
https://www.ncsl.org/research/health/health-disparities-overview.aspx