US
Statin Drug Users Eat More Fat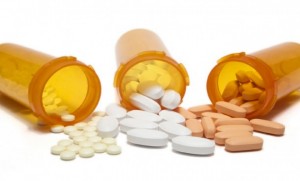 A study led by the University of California at Los Angeles has found a connection between the use of statins and the likelihood to consume too much calories and fat. Specifically, the study revealed that people who take these cholesterol reducing drugs believe they are immune from the effects of poor eating behaviors.
Researchers compared the diets of Americans who used statins in 1999-2000 to those who used them in 2009-2010. Earlier statin users did not consume as much fat and calories as those who did not take the medication. However, the most current survey of patients revealed that statin users now consume more high cholesterol causing foods than those who are not taking the medication.
While the medication is used to lower cholesterol levels, an increase in the amount of calories may reduce its effectiveness and cause other medical concerns. The research further suggests that contemporary statin users no longer feel like they need to maintain a healthy diet while using it.
Takehiro Sukiyama, a visiting scholar at UCLA, led the research at the David Geffen School of Medicine and explains his concerns with that mindset:
"Regardless of the mechanism, there are problems, because eating more fat, especially saturated fat, will lead to higher cholesterol levels, which will undermine the effect of statins and may lead to unnecessary cost of medications." 
High cholesterol increases the risk of heart disease and is also a prime contributor to the development of a heart attack or stroke. While some people may inherit high cholesterol, the majority of people develop it as the result of an unhealthy lifestyle.

Because high cholesterol can be treated with the proper combination of lifestyle modification and medication, Sukiyama emphasizes the importance of patient education while taking the medication.
"Statins are used by about one-sixth of adults. We may need to reemphasize the importance of dietary modification for those who are taking these medications, now that obesity and diabetes are important problems in society."
The study is subtitled "Gluttony in the Time of Statins," and is published in the journal JAMA Internal Medicine. It is based on data collected from the National Health and Nutrition Examination Survey.