Politics
Staff at Media Matters votes to unionize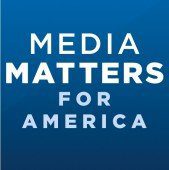 Earlier this week, the staff at Media Matters, a liberal media watchdog group, voted to unionize. This comes after months of fighting between the company's staff and management over the issue.
"I am thrilled that the employees at Media Matters have chosen to join us at SEIU Local 500. Nonprofits like Media Matters have always been an important part of the larger progressive movement- now their employees are joining their colleagues at organizations like Public Citizen, Oxfam, and the United States Student Association as a growing part of the labor movement," said Merle Cuttitta, president of the Service Employees International Union Local 500 in a statement posted on the organization's website.
According to SEIU Local 500, the employees at Media Matters voted "overwhelmingly" to join the union. The organization did not give a specific vote tally. Media Matters currently has 51 employees.
"We have always respected the rights of Media Matters employees to organize and collectively bargain. We look forward to the next steps in this process and thank our staff and sallies in the progressive community for the support," said Media Matters President Bradley Beychok in a statement.
Back in April, Local 500 approached Media Matters, arguing that it had the support of the majority of employees at the company via a Card Check election. Management at Media Matters rejected the claim by the union.
Media Matters then went on to hire attorneys from Perkins Coie, a law firm specializing in representing businesses in disputes with workers and labor unions.
The workers at Media Matters and the progressive media lambasted the management for running a website that espouses a pro-labor viewpoint while preventing its own employees from engaging in collective bargaining.
"The actions of Media Matters executives have placed employees in the impossible position of continuing to produce content espousing pro-labor values for an employer who is challenging out right to unionize," said a statement from the Media Matters Organizing Committee in late April.
Media Matters was then put in a situation that was unwinnable by its own standard of wanting to prevent the unionization of its workers.
Should Media Matters actively fight against unionization while representing a progressive standpoint on labor rights, the content it produces would come off as disingenuous.
The organizing committee commented on the vote, saying "We are pleased that the employees of Media Matters have elected to form a union, and we look forward to working with management to establish our first contract."