Technology
Square Enix announces Shinra Technologies, new cloud service coming in 2015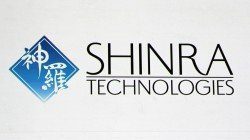 Game developers are =trending towards new cloud services, as Sony has PlayStation Now, a new rental service for games, EA Access offers a small selection of titles and Early Access trials for a few dollars per month, and now Shinra Technologies has been unveiled by Square Enix.
Announced at the Tokyo Game Show, Shinra Technologies will have a line up of some of Square Enix's top titles, allowing players to try them out on low-end devices as long as they have excellent Internet speeds.
For those that don't understand cloud gaming, instead of having the game run on your computer, the game will run on servers based thousands of miles away. Provided your ping is decent (80 or less) and you have over a 20Mbps Internet connection, the game should run perfectly without needing a fast PC.
Previous cloud services have been less than ideal due to the Internet infrastructure in the West. In Japan, where Shinra Technologies will launch in beta on 2015, Internet speeds are a lot better, meaning more gamers will be able to try it out.
Shinra Technologies and Avalanche Studios will work together to make more games for the cloud service. Square Enix will port some of their own games onto the system, including Final Fantasy 7, Deus Ex: Human Revolution, Hitman Absolution, and Tomb Raider.
Square Enix does not want this to just be a porting system for older titles though; the publisher believes developers could work with the new technology to create enhanced experiences.
Shinra Technologies will be available in the West around 2016.