Technology
Research in Motion Officially Rebrands into BlackBerry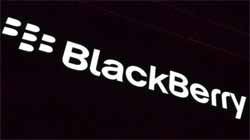 Research In Motion Ltd has officially changed its name to BlackBerry, which is the brand name of its flagship product. The Canadian smartphone manufacturer announced its rebranding plans as early as January this year when it launched new phones that operate on the revamped BlackBerry 10 operating system.
The company, since then, has been using the name BlackBerry in almost all its marketing collaterals. It even adapted the new trading ticker symbol 'BBRY' from 'RIM.' However, for the last six months, nothing has been official yet since there is a requirement to subject the measure to shareholders' approval at the Annual General Meeting.
Last July 9, at the annual shareholders' meeting, the legal name modification was finally approved. Now, the company is officially called BlackBerry Ltd after the name change was approved by about 70% of the investors who were present in the event.
Start of the company
Blackberry, then Research In Motion, changed the mobile market when it introduced its first smartphones to the market in 1999. Now, the company wants to map a new path in mobile computing, create new products, and re-integrate the branded organization. It hopes to further perpetuate its reputation as an innovative research and development enterprise.
BlackBerry Ltd is in the middle of a major and complex transition as the company aims for a turnaround. Some executives were recently fired following dismal sales performance that affected financial results and eventually stock prices. The firm is also implementing a restructuring plan, which includes layoffs targeting the middle management, particularly support and sales departments.
For several years now, BlackBerry has been enduring continuously declining market share amid investor confidence crisis. As expected, sales of its smartphones are affected by the rising popularity of competing devices, specifically Apple Inc's iPhones and other technology companies' smartphones that run on the Android mobile operating system of Google.
Aggressive strategies
This setback has prompted BlackBerry to implement aggressive programs. Under the leadership of CEO and President Thorsten Heins, the company has recently beefed up its operating system, launched new smartphones like BlackBerry Z10, and rolled out a restructuring plan that included redundancy of up to 5,000 jobs in 2012.
In the previous annual shareholders' meeting, investors indicated that their patience is running out on the firm. Despite reporting inspiring growth especially in the emerging markets, BlackBerry's overall sales performance has been faltering. Shareholders asked for management's explanation on poor sales performance and speculations about the possibility of the company being broken up.