Business
Apple's iPhone Record Sale Lead to a $42 billion Revenue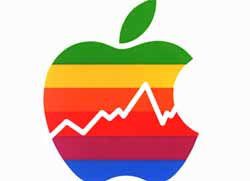 The iPhone has once more proven to be behind Apple's bestseller performance after quarterly results surpassed expectations.
The excitement that came with the new iPhone 6 as well as the 6 Plus models generated sales of over 39.3 million iPhones in the last quarter. This was a new record for the months between July and September. Apple however made disappointing sales of the iPad tablets.
"Those are Picasso-like numbers," said Daniel Ives, an FBR Capital Markets analyst while referring to the iPhone. It contributed a whopping $23.7 billion in sales, which is more than half the company's $42.1 billion in quarterly revenue. He continued to state that the new iPhone models are "what is going to put fuel in Apple's growth engine."
IPhone sales rose by 21% over the same period last year, Apple has said. In contrast, iPad revenue fell by 14% to $5.3 billion for the quarter. Analysts have reported a decline in the tablet sales in the entire industry, but still the iPad sales were way lower than what Wall Street had expected.
Apple expects total revenue of between $63.5 billion and $66.5 billion during this quarter that ends in December from all products. This is a suggestion that the company will most likely beat what analysts expect, they had forecast $63.7 billion in holiday-quarter sales. This is according to FactSet.
Apple only began to sell its latest iPhones just one month ago. Apple's CEO Tim Cook has told analysts on a conference call that the company is indeed struggling to keep up with the great demand for the new models. These new models feature a larger screen among other new features.
"At this point, we're selling everything that we make," he said, although he added that he expects supply will catch up with demand in coming weeks. "It's a good problem to have."
Tim Cook also noted that the company has only sold the new iPhone in China for only a few days, indicating that the numbers for the last quarter do not reflect the sales in this huge market. He also indicated that he believes in the new digital payment system that the company has launched, Apple Pay, is a killer feature that he hopes that it will persuade more and more customers to buy these latest iPhone models.
Apple's profits rose by more than 12% for the period between July and September to $8.47 billion, which is $1.42 per share. The company's stocks closed on Monday at $99.76 and rose by less than 2% in after-hours trading.