Investment
Realtors Pressure Congress to Delay Massive Flood Insurance Rate Increases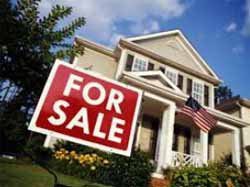 Realtors around the United States have urged members of Congress to delay flood insurance rate increases that went into effect on October 1. According to the National Association of Realtors, the Home-Owner Flood Insurance Affordability Act will help millions of consumers facing extreme increases in premiums.
The Biggert-Waters Flood Insurance Reform Act was passed by Congress in July of last year, reauthorizing the National Flood Insurance Program (NFIP) and making widespread changes to the cost homeowners pay for insurance.
Under the law, homeowners must pay the full-risk rate, which reflects the full risk of being flooded. Before the Act, the government subsidized the cost of flood insurance on many homes and "grandfathered" them in with insurance rates based on older flood maps with lower risk reflected.
New rate increases have been substantial, with some hard-hit regions seeing rates jump $10,000 or more after homeowners paid under $1,000 a year previously.
Flood insurance reform has now spurred a storm of real estate worries.
In one case, a man attempting to sell a family member's home to settle an estate lost a sales contract on the home because of a steep price jump for federal flood insurance. Previously, Jones paid $1,000 per year for flood insurance on the home in Oak Island in South Carolina. New estimates for coverage range from $12,000 to $18,000 due to the Biggert-Waters Flood Insurance Reform Act.
Jones now doubts anyone will take out a mortgage on the home because the cost is a real deal-breaker.
The Biggert-Waters Act was designed to improve finances of the NFIP, which is now billions in debt following Hurricane Katrina and Super Storm Sandy. Still, the subsidized rates previously allowed financing for new construction of millions of businesses and homes in flood-prone areas.
Many real estate agents warn that the change will cause harm to the real estate market, with properties in some areas just too difficult to do anything with. It is not just coastal areas that are affected by the flood insurance premiums.
Senate Majority Leader Harry Reid has committed to a vote early in 2014 on a bipartisan proposal to delay rate increases under the NFIP while a study is conducted on its affordability.
There has been widespread support from lawmakers representing coastal areas, but many lawmakers and organizations oppose the delay, saying taxpayers should not be forced to help subsidize insurance for individuals who choose to buy property in flood-prone regions.
Florida leads the country in the number of flood insurance policyholders, and ranks fifth in total payments, according to FEMA. Two state legislators from Tampa have proposed a bill that would allow private insurance companies to provide flood insurance policies to homeowners in the state, saying it would streamline Florida's regulatory procedures for flood insurance and allow more state regulators to evaluate the products.
The Homeowner Flood Insurance Affordability Act has been introduced in both houses to fix some of these unintended consequences of the Biggert-Waters Act. This new bill can delay further implementation of the mandated rate hikes until Congress has had time to review affordability. It is still up to Congress to act before real estate markets throughout the country feel the brunt of skyrocketing insurance costs.