US
Polio proliferation is an international public health emergency – WHO says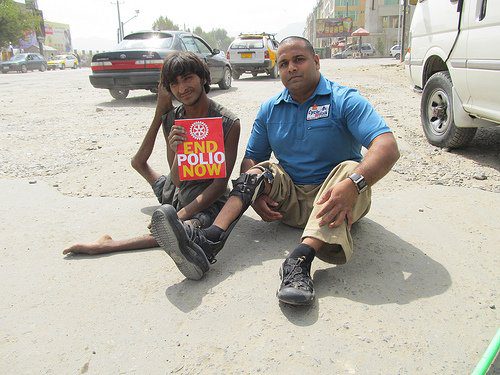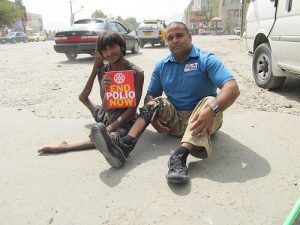 The World Health Organization (WHO) is describing the spread of poliomyelitis as an international public health emergency. It was reported by the BBC that it is only the second time that such a declaration is being made by the WHO; the first being in 2009 during the swine flu pandemic.
Bruce Aylward, WHO Assistant Director General, speaking at last week's emergency meeting in Geneva on the spread of polio said that: "The conditions for a public health emergency of international concern have been met."
Representatives of the countries implicated in the polio spread were also in attendance at the emergency meeting. Pakistan, Cameroon, and Syria have been listed as the countries posing the greatest risk for the exportation of the wild poliovirus. Afghanistan, Equatorial Guinea, Ethiopia, Iraq, Israel, Somalia, and Nigeria were also listed as countries posing ongoing risk for the debilitating virus' spread to other countries.
The virus is endemic in three countries – Pakistan, Afghanistan, and Nigeria. The BBC reported that pockets of non-acceptance of vaccination campaigns in Pakistan are facilitating the spread of the virus across borders, particularly in Syria, which had been polio free for 14 years.
In a statement, the WHO's International Health Regulations Emergency Committee said that: "The international spread of polio to date in 2014 constitutes an 'extraordinary event' and a public health risk to other states for which a co-ordinated international response is essential. If unchecked, the situation could result in failure to eradicate globally one of the world's most serious vaccine preventable diseases."
Poliomyelitis became a major public health concern way back in the late Victorian times with major epidemics in Europe and the United States, There is no cure for the disease, although there is a vaccine that can effectively prevent the contracting of the virus, and this vaccine it has facilitated the almost complete eradication of the virus to date. People who contract the polio virus may develop paralysis related to the spine and respiratory system.
The disease primarily affects children under six years old, but the WHO states that there is increasing evidence that adult travelers are contributing to this new spread.