Investment
Pending Home Sales End Losing Streak With First Gain in 9 Months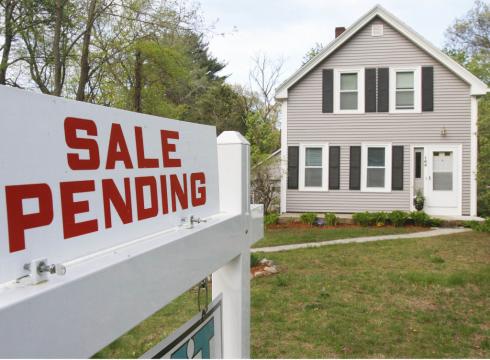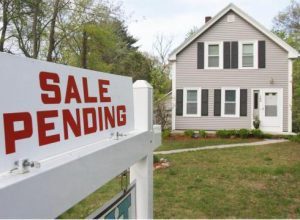 Contracts to buy existing U.S. homes rose in March for the first time in 9 months. According to the National Association of Realtors, its Pending Home Sales Index, which is based on contracts signed in March, rose 3.4% to 97.4. This increase beat a 1% expected increase from economists.
This increase also puts the index just 2.6% below its benchmark level in 2001. A reading of 100 on the index is equal to an average level of contract activity based on this 2001 level.
The report found home sales began picking up after declining in recent months due to harsh weather and falling home affordability. Three regions had an increase in pending sales activity from February. Contacts rose 5.7% in the West, 5.6% in the South, and 1.4% in the Northeast. Pending home sales fell 0.8% in the Midwest.
Despite this surge in activity, existing sales have been down about 7.5% compared to one year ago, and reached the slowest pace since June 2012. Rising mortgage rates, tighter lending standards, and severe weather have all impacted the market. The average rate for a 30-year fixed mortgage was 4.33% in the week ending on April 24, compared to 3.4% a year earlier, according to Freddie Mac. While mortgage rates remain historically low, buyers have been put off by the increase.
New home sales have also retreated as buyers express shock towards record-high prices. Sales of new homes fell 14.5% to 384,000 units, the slowest pace in eight months, according to the Commerce Department. The median price for a new home rose 12.6% from a year ago to a record $290,000.
Home sales are expected to pick up over the year and into 2015, although the slow start has caused NAR to project that sales this year will fall short of 2013. NAR projects a total of 4.9 million sales this year compared to almost 5.1 million last year.
"After a dismal winter, more buyers got an opportunity to look at homes last month and are beginning to make contract offers," said Lawrence Yun, NAR chief economist. "Sales activity is expected to steadily pick up as more inventory reaches the market, and from ongoing job creation in the economy."
NAR also predicts that inventory shortages will continue across much of the United States, which will likely push home prices higher. The median price for existing homes is expected to rise between 6 and 7% this year.