Technology
PCs with Security Software May Still be Infected, Says Bitdefender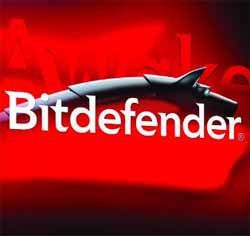 Online security vendor Bitdefender has warned consumers that installing an Internet security software in a PC may still not be an assurance that the computer would not be infected by a virus. The company said a wrong impression by PC users might expose them to potential risks.
Bitdefender cited data from another antivirus scanning program, QuickScan, which conducted a study of Internet users from February to May this year. Interestingly, the study discovered that up to 11.6% of PCs that were scanned by Bitdefender QuickScan and/or its desktop variant had been found to be infected by at least a piece of malware.
More than one in every 10 scanned PCs that have already been installed with a security solution was found to be infected. In most cases, computer users are confident that their PCs are fully protected by anti-virus programs. Thus, there is a need to seek second opinion, more likely from an Internet-based virus scanner to make sure the computers are fully malware-free.
Overwhelming increase of malware
According to Bitdefender, the total number of malware spreading online these days is estimated to be over 145 million. Each day, there is growth rate of about 40,000 pieces of such malware programs. This average has been up for the last decade.
With too many malware out there, it should not surprise anyone if anti-virus software at times fails to identify and patch viruses. Any antivirus software could easily feel the burden and the pressure. This possibility would be higher if the anti-virus software is not regularly updated and if the operating system used is not regularly patched against daily exploits.
Windows OS and malware
The same study found that most infected PCs run different versions of Microsoft Corp's Windows OS. Infection rate of users of Windows XP is at 12.87%, which is already high on its standard. Windows XP users may have to decide to use a newer Windows version instead. That is because the old OS would be retired by Microsoft in April 2014. After that month, the company would cease to make and distribute patches for the OS, leading to more vulnerability to malware of PCs run by the system.
In comparison, just 11.47% of PCs using Windows 7 are infected and subjected to security solutions. The number is least in users of the new Windows 8 operating system: 4.59%.