Markets
Pandora's (NYSE:P) New CEO Brian McAndrews Faces Royalty Fight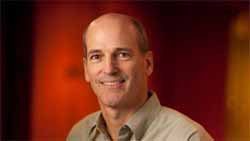 NEW YORK – Pandora's (NYSE:P) P +1.11% new CEO, Brian McAndrews, did not get much time to settle into his office before facing a new challenge.  The digital advertising guru who turned aQuantive into a hyper growth machine before it $ 6.3 billion sale to Microsoft (NASDAQ:MSFT) MSFT +0.17% , will be faced with the task of unwinding a prolonged legal dispute over the royalty fees the company pays to artists and record labels.
The dispute could define the future of the automated music recommendation service as royalty fees are the Internet radio giant's biggest drag on profits.  According to an analysis of the company's financial statements, for every song delivered over the Pandora network, the company pays a fraction of a penny in royalties.  In 2012, that fraction of a penny amounted to $ 427 million in royalty payments and costs are growing as Pandora adds more subscribers.
If the company cannot negotiate a settlement with artists and record labels, they will need to increase the number of advertisements its plays or raise subscription fees.  Both moves will drive subscribers to other networks such as Apple's (NASDAQ:AAPL) AAPL +1.36% iTunes Radio, which launches next week.
The appointment of McAndrews helped to push Pandora's shares up 12 percent on Thursday.  However, there is no certainty that those gains will last.
McAndrews tried to downplay the royalty fight, saying it is still 'a ways off' adding that he'll rely on the counsel of co-founder Tim Westergren and outgoing CEO Joe Kennedy to navigate the issue.  He added that 'I do share Pandora's longstanding belief that musicians should be fairly compensated for their work … I'm confident we'll be prepared and do the right thing.'
However, analysts were less confident, according to Rich Tullo at Albert Fried & Co, 'they're kind of stuck in this situation where they can't get to profitability from growing their users.  They need to get to profitability from giving their users less content, that's a kind of tough position to be in as a company.'
While the company while probably be able to weather the storm due to its narrow profitability and growing subscriber base, some artists believe they have not been compensated fairly and want a bigger share of the revenue generated from streaming – revenue that could help to save an industry that has been under pressure since the advent of digital music.  As such, market watchers will keep a close eye on negotiations.