Technology
Panama Dictator Manuel Noriega sues Activision for portrayal in Black Ops 2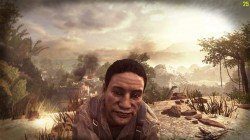 Former Panama Dictator Manuel Noriega has sued Call of Duty publisher Activision over the company's use of his likeness in the video game Black Ops. This is the second time in the past month we have heard of court cases on people's "likeness," as Lindsay Lohan recently sued Rockstar, the developers of Grand Theft Auto V.
Manuel Noriega is portrayed in Call of Duty: Black Ops 2 as the Commander of the Panamanian Defense Force. He is a factor in the mission Suffer With Me, where the two main characters Alex Mason and Frank Woods find and detain Noriega, only for him to escape and set up the two men.
The lawsuit claims Activision acted without Noriega's approval and portrayed him as a murderer, kidnapper, and enemy of the state, which he refutes. The lawsuit was filed in the Los Angeles County Superior Court, and Noriega is looking to seek damages and lost profits from Activision.
While the case does bring more validity than Lindsay Lohan's, it is still questionable whether Noriega will actually gain anything from the lawsuit. Activision is quite a large company and typically deals with these cases quickly and have a good track record for winning.
The 80-year old dictator moved back to Panama in 2011 after spending 30 years in jail between the U.S. and France. Noriega was the Dictator of Panama from 1983 till 1989. He worked closely with the CIA while becoming the de-facto ruler of Panama.
Call of Duty: Black Ops does use several key elements from the past and present to develop the games. The issue for Activision is using real characters and then changing what happens in the war, removing the real-life situations from the game while continuing to use the real-life name.
This is not an issue with Call of Duty's other branches like Modern Warfare and Advanced Warfare, which are both set in the near future and use different sorts of situations that might happen, but are developed with fictional characters and situations.