US
Online Porn is Rewarding, but May Cause Risk to Brain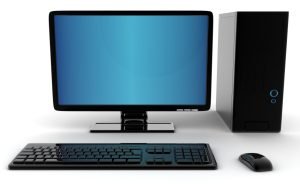 German researchers have determined that viewing online porn has a noticeable effect on the brain. In addition to stimulating the pleasure areas of the brain, it may also possibly reduce some of the brain's mass over time.
In a study completed by the Max Planck Institute for HumanDevelopment and published online, researchers studied the effects that Internet porn has on its viewers. Particularly, they wanted to know if the frequent use of online porn had any effects on the frontostriatal network of the brain.
The frontostriatal network connects the frontal lobe of the brain with the basal ganglia. The frontal lobe is used primarily in thought, while the basal ganglia area initiates movements. This important network within the brain is involved with neurological diseases such as Parkinson's and Alzheimer's. It also is significantly involved with schizophrenia, depression, attention deficit hyperactivity disorder, and obsessive compulsive disorder.
Researchers chose to study the effects of pornography because many of the behaviors exhibited by those who frequently watch it are similar to those with addictions.
While the study does not prove porn addiction, it does show that with extended porn viewing, the connection between thought and activity begins to weaken. Some of this functionality in the brain is diminished as porn usage continues. This effect may also lead to the increased pleasure that is obtained from porn as compared to actual intercourse.
Researchers discuss what this means in a summary of their findings:
"The negative association of self-reported pornography consumption with the right striatum (caudate) volume, left striatum (putamen) activation during cue reactivity, and lower functional connectivity of the right caudate to the left dorsolateral prefrontal cortex could reflect change in neural plasticity as a consequence of an intense stimulation of the reward system, together with a lower top-down modulation of prefrontal cortical areas. Alternatively, it could be a precondition that makes pornography consumption more rewarding."
Many people are already aware of the pleasures of porn, as it is popular among both men and women. According to information published the AmericanPsychological Association, porn has been viewed by 50 percent of men and 30 percent of women. Experts do not currently agree however on whether or not viewing it is harmful or addictive.