Markets
One Third of World Population is Active on Facebook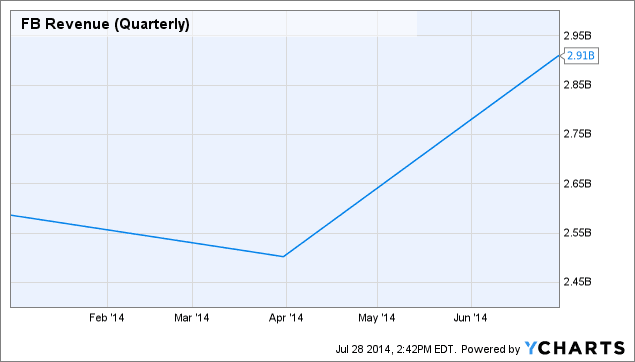 Recent statistics from Facebook (NASDAQ:FB) FB +1.17% show that the social media company now boasts over 2.2 billion monthly active users when all of its services are combined. Based on current world population of 7 billion, this figure represents almost one third of the world's population. While the social media platform has only 1.3 billion users, the recently acquired WhatsApp, photo sharing app Instagram, and Messenger app have 500 million, 200 million, and another 200 million monthly active users, respectively.
Last year this time, Facebook mentioned having only 1.1 billion users. Hence, over the course of only 12 months the company has managed to increase its active monthly users by 100 percent.
Commenting on the second quarter performance of the company, Mark Zuckerberg, the Chief Executive Officer of Facebook Inc, mentioned, "This was a good quarter for us and a good end to the first half of the year. We've continued to grow our community in size and engagement with 1.32 billion people now connecting on Facebook each month, and 63% of them visiting daily." He further added, "Our momentum remains especially strong on mobile to now 829 million people using Facebook everyday with more than 650 million people using our services on mobile every day."
Since the start of 2014, on a year to date basis, Facebook's quarterly revenue increased by 12.53 percent to $2.91 billion. Compared to the second quarter of 2013, this year, Facebook's revenue grew by 67 percent.
In contrast, its market capitalization increased by 38.77 percent (YTD) and reached an astounding $192.97 billion as of July 29.
Mr. Zuckerberg also mentioned his three goals for Facebook during the earnings call, saying the company is focused on a) connecting everyone, b) understanding the world, and c) building the knowledge economy.
Facebook has already launched Internet.org to reach its first goal of connecting everyone. However, it appears that the acquisition of WhatsApp and Instagram over past years served as a second approach to fulfilling this goal as Facebook is trying to offer more "tools" to everyone for inter-connectivity. "Our initial partnerships in the Philippine, Paraguay and Tanzania have helped around 3 million people connect to the Internet who had no access before," he said.
Next, Facebook's massive access to user information would provide the company with enough data to "understand the world." This understanding is also one of the main products of Facebook. Finally, it appears that Facebook is trying to build the knowledge economy for its 30 million small business page owners, not for the rest of us. In fact, according to Zuckerberg, this knowledge economy's goal "is to make ads as interesting and useful as your friends' content on Facebook."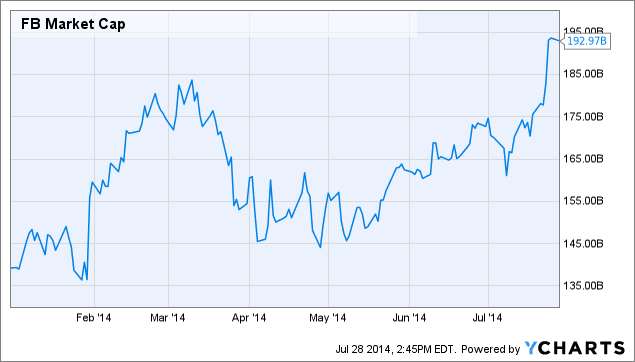 When you have one third of the world's population interacting with each other on your platform, you can define the knowledge economy as you please. As far as investors are concerned, they should be pleased with the knowledge of a 100% year over year growth. However, for value investors, Facebook's P/E ratio (TTM) of 81.26 may still appear to be too much for now.