US
Obese young people become severely obese in later life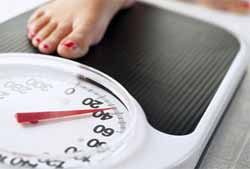 People who are obese at age 25 are more likely to experience serious weight problems later in life, according to a new study out of the City University of New York and University of Wyoming.
In this study, researchers tracked adults in their mid-twenties, monitoring their weight and health. By age 35, 23 percent of the men, and nearly 50 percent of the women who were obese when the study started, were noted to have become severely obese. However, study participants who measured normal weight at age 25 were found to have only a 1.1 percent possibility of serious obesity after age 35.
As result of this study, the researchers have noted that it is an individual current weight, and not the duration of their obesity, that figures strongest as a health risk factor. The risk for obesity-related illnesses, such as cardiovascular events and metabolic conditions, can therefore be reduced whenever an individual loses weight.
Jennifer Dowd, Associate Professor at the School of Public Health, said in a press release that: "The current findings suggest that the biological risks of longer-term obesity are primarily due to the risk of more severe obesity later in life among those obese early in life, rather than the impact of long-term obesity per se. This is good news in some respects, as overweight and obese young adults who can prevent additional weight gain can expect their biological risk factors to be no worse than those who reach the same level of BMI later in life."
The researchers noted that people who were at an increased risk for severe obesity in later life are also at greater risk for other health conditions such as hypertension, inflammation, and diabetes. The researchers also stressed that long-term obesity is also a factor in many of the chronic conditions.
Anna Zajacova, Assistant Professor at the University of Wyoming, said: "Duration of obesity may still have important implications for mobility and musculoskeletal disease, research questions that should be investigated. Prevention of weight gain at all ages should thus be a clinical and public health priority."