Politics
NSA planned to ask for even more power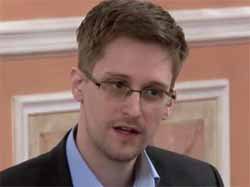 A newly released report by former National Security Agency employee Edward Snowden highlights some of the concerns that led to his releasing a series of classified documents that have proven troubling for the federal government.
A February 2012 top secret paper titled "(U) SIGINT Strategy" obtained by the New York Times lays out the NSA's four year strategy for its signals intelligence division. Among the elements in the SIGINT division are the agency's eavesdropping and communications capabilities that Snowden has revealed to the public.
The paper reveals that officials with the NSA set about to "aggressively pursue legal authorities and a policy framework mapped more fully to the information age."
The purpose of the document was to create a mission statement with broad goals. The five page document laments that existing laws in America were too prohibitive of their ability to collect vast troves on information on people during what it calls the "golden age of SIGINT."
"The interpretation and guidelines for applying our authorities, and in some cases the authorities themselves, have not kept pace with the complexity of the technology and target environments, or the operational expectations levied on N.S.A.'s mission," the document concluded.
Snowden's leaks of the NSA's programs of collecting metadata on all phone calls made in the United States along with allegations that the organization was monitoring the phone calls of foreign officials including German Chancellor Merkel as well as leaders in Mexico and Brazil have proven extremely problematic for the Obama administration.
During the Bush administration, Democrats including Obama criticized the data being collected by the federal government, arguing that it was a massive breach of privacy and contrary to the Fourth Amendment protection against unreasonable searches.
While the document does not specify which policy changes they would like to see, it is apparent that they are desiring to seek even more authority to gather information on individuals. The revelation is noteworthy when one considers that the agency already has wide discretion to collect information. The vast majority of requests to gather information on individuals are approved by judges in the secret FISA court, with only a small amount of requests denied.
The NSA has insisted that Snowden's allegations regarding the agencies collection on American's private data is overblown and there are strict safeguards in place to prevent abuses. However, it has since been revealed that agents were able to gather information on individuals they had a close relationship with, despite such actions being prohibited.
The release of the document could cause further concern by lawmakers who are considering reining the agency's power back.