Business
Nissan not producing enough Leaf's to meet demand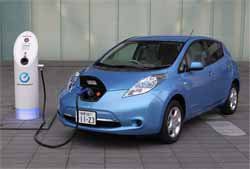 In what some might jokingly say is a good problem to have, Nissan is facing a sales problem of not being able to manufacture enough of its electric car, the Leaf, to meet demand.
The problem is so acute that Erik Gottfried, Nissan's director of electric vehicles recently flew to Dallas to discuss the problem with car dealers.
"They really want more Leafs in Dallas," Gottfried says. "I assured them that we're doing everything we can to get them more inventory. But it's taking some time."
The problem of not enough vehicles is a drastic turnaround for the company that that of a year ago where low sales figures caused some to speculate that the automobile manufacturer may have made a huge mistake by producing a car with technology that no one wanted.
However, Nissan executives appear to have been vindicated as Leaf sales are now over 2,000 a month, which is quadruple its volumes from a year ago. The impressive numbers would be greater still if the company was able to keep up with demand. Nissan is continuing to slowly ramp up its assembly line process at its plant in Smyrna, Tenn.
"We're going to be short on inventory all through the summer," Gottfried says he has been telling dealers. "It will be late fall before we can produce enough to satisfy everybody."
Part of the reason for the company being caught off guard by the new demand is that traditionally sales of Leafs imported from Japan were limited to consumers in environmentally minded cities such as San Francisco and Seattle.
However, according to Gottfried, dealers from diverse locations such as Dallas, Atlanta, St. Louis, Chicago and Raleigh N.C. are now asking for the vehicles.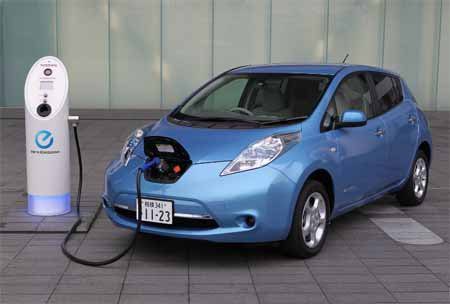 "Not every dealer has pursued selling the Leaf yet," Gottfried says. "But what we've seen lately is that one dealer in a city will start marketing the car and have great success with it. Then the other dealers in the market will realize there's a real opportunity and start marketing it, too."
Gottfried said one of the things that has helped spur sales is the company's decision to offer a trim line earlier this year. The new line has effectively lowered the base price by over $6,000, to $29,750 including shipping. Additionally, buyers receive a federal tax credit of up to $7,500.
To help provide charging stations for their customers Nissan plans to install more than 100public quick DC charges at dealerships certified to sell the Leaf in 21 U.S. markets.