Technology
New App Composes and Sends Breakup Texts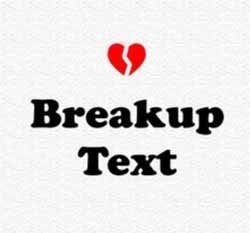 Everyone may agree that taking an exit from a romantic relationship is more difficult than getting into it in the first place. It is impossible not to hurt a lover's feelings after telling him/her about the intention to take some space or get out of the relationship.
Breaking up is always a troublesome task. It is even harder if you want to make it right by not hurting the other party's emotions and feelings. The decision to take an exit is not an easy one. Delivering the news is another difficult task.
Breakup app
Now, anyone does not have to deal with the typical difficulty in composing breakup text messages. If you are not good in saying what you feel through the medium, you may turn to BreakUp Text. It is a new app that was designed and launched to offer smartphone users more effective ways to split up with someone through text.
Developers Lauren Leto and Jake Levine must have realized that the current social media is not just about making new friends and keeping in touch. It could also be used for severing ties in a more casual and less painful way. And because sending texts is the new norm in breaking up these days, this innovation is truly a timely app.
Level of humor
Breaking up with someone even through text could be a painful ordeal for the other party. That could be the reason why BreakUp Text tries to inject some humor into the breakup templates it offers. Proof of this is an option to tell your ex-lover that you are breaking up because you were 'eaten by a bear.' What else could be more hilarious than that?
Other more serious reasons for the breakup that are provided in the app still hint a dose of humor. The compositions may sound light and bubbly in some cases as an attempt to make the breakup lighter, probably in a way to somehow appease the receiver of the message. Breakup messages are typically more devastating if those are composed direct to the point and with some sense of bitterness.
The app costs $0.99 on Apple Store. That may not seem like a steep price for anyone who intends to automate a breakup message. A Web version of the app is also available to cater to users who want to accomplish the difficult task for free.