Economy
Mortgage Rates Flatline while awaiting Bernanke's Testimony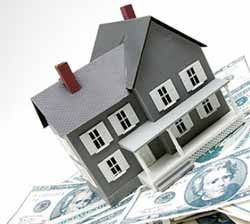 Mortgage rates sat at a flat rate on Tuesday, a move many experts believe was in waiting for the highly anticipated testimony of Federal Reserve Chairman Ben Bernanke's testimony before Congress on Wednesday.
Bernanke's Testimony to Impact Rates
Experts indicate Bernanke's testimony can have a tremendous impact on rates for the next few days. The hopes are for Bernanke's testimony to clarify how the policy of the Federal Reserve may adjust during the next several months, and the next two meetings. The next Federal Reserve meeting is set for the end of July, just before the release of the jobs report.
Mortgage Daily News reports that Bernanke's testimony could be the tone setter for the next two weeks — whether it be for better or for worse. Rates basically set level, with the 30-year best -execution fixed rate hovering around 4.5 and 4.625 percent on Tuesday.
According to reports, any lenders who made adjustments tended to fall slightly lower, but that was not significant and was barely enough to equal a movement of 0.01 percent. Mortgage backed securities trading was stable for the second straight day.
What will Bernanke tell Congress?
Bernanke is set to present the semi-annual money report to Congress. According to the Federal Reserve Web site, he will report about the economic outlook, monetary policy, and regulatory reform.
According to the release of the report on the Federal Reserve site, Bernanke indicates, "The economic recovery has continued at a moderate pace in recent quarters despite the strong headwinds created by federal fiscal policy. Housing has contributed significantly to recent gains in economic activity."
However, looking at monetary policy, he notes, "With unemployment still high and declining only gradually, and with inflation running below the Committee's longer-run objective, a highly accommodative monetary policy will remain appropriate for the foreseeable future."
He said that additional policy accommodation is being provided through two distinct tools. Those include "expanding the Federal Reserve's portfolio of longer-term Treasury securities and agency mortgage-backed securities; we are currently purchasing $40 billion per month in agency MBS and $45 billion per month in Treasuries."  And, the second tool focuses on "forward guidance" about the Committee's plans "for setting the federal funds rate target over the medium term."
What will these comments mean for the mortgage rates? These comments were positive, so immediately after the testimony release, stocks futures began to rise, according to reports.