Politics
More Missing Emails – Federal Record-Keeping Violations Mount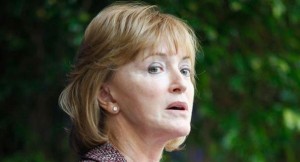 In violation of government record-keeping rules, yet another highly placed administration official has lost or deleted tens of thousands of emails pertinent to a congressional investigation.
With the admission yesterday from the Department of Health and Human Services that electronic correspondence belonging to Marilyn Tavenner, head of the Centers for Medicare and Medicaid Services, have disappeared, new violations of Federal record-keeping laws are evident. The government requires that copies of all correspondence coming or going into a government computer be copied, filed, and retained according to the Federal Records Act.
The Tavenner revelation brings to over 20 the number of administration scofflaws who have misplaced, destroyed, or simply failed to keep documents according to law. Perhaps telling is the fact that activities of departments where each of the 20 alleged Federal lawbreakers work are under investigation by congress, and many of the documents in question had already been subpoenaed.
"The Obama administration has lost or destroyed e-mails for more than 20 witnesses, and in each case, the loss wasn't disclosed to the National Archives or Congress for months or years, in violation of federal law," said House Oversight and Government Reform Committee chairman Darrell Issa, Republican from California.
He continued, "The [Federal Records Act] requires agencies to make and preserve records of agency decisions, policies, and essential transactions, and to take steps to safeguard against the loss of agency records," said Issa, whose committee has been frustrated by the unavailability of tens of thousands of documents in the IRS Targeting scandal alone.
Additionally, the Act requires that the National Archives, the department responsible for keeping all government records, be informed immediately when documents are rendered unavailable for any reason. In both the Lerner and the Tavenner situations, there was no report until the letters informing congress of the loss.
The Tavenner emails were subpoenaed by Issa and his committee over ten months ago. Their loss was discovered as HHS was gathering documents to comply with that subpoena as part of its investigation into the problems with the rollout of the Obamacare website, Healthcare.gov.
"It defies logic," said Issa, "that so many senior Administration officials were found to have ignored federal record-keeping requirements only after Congress asked to see their e-mails."
"Just this week, my staff followed up with HHS, who has failed to comply with a subpoena from ten months ago. Even at that point, the administration did not inform us that there was a problem with Ms. Tavenner's e-mail history. Yet again, we discover that this administration will not be forthright with the American people unless cornered."