US
Minnesota bans antibacterial chemical use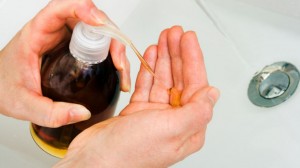 Minnesota's law makers have banned the sale of antibacterial chemical triclosan from being sold in that state. This state is the first to ban this chemical which is found in a number of cleansing and other products ranging from hand soaps, toothpaste, to body washes. Reports are that the ban, slated to begin in 2017, only applies to products not approved by the Food and Drug Administration.
Senator John Marty in sponsoring the bill indicated that there is the possibility that other states would follow suit and that companies will eventually start phasing out the use of this chemical in hygiene and body care products over the next few years.
There has been some concern that triclosan could be linked to the increasing levels of antibiotic resistance in people, and tests on rats have indicated a negative impact of the chemical on hormones. Other concerns around triclosan use suggest that it is destructive to the environment, especially marine life and that it has been used as a pesticide. The FDA indicates that triclosan is used in about 75 per cent of antibacterial soaps and washes in the United States, and last year announced a review of its safety and that of ingredients used in personal care products to kill germs.
The FDA has also supported the view that that there is no evidence to support triclosan soaps effectiveness in preventing disease spread over regular hand washing with soap and water. These concerns were further bolstered by a study by the University of Minnesota, published last year, indicating an increasing amount of triclosan in the sediments of several lakes.
The researchers suggest that the chemical can break down into potentially harmful dioxins.
While some manufacturers of antibacterial body products may be resistant to change, the FDA is planning to propose new rules in December for manufacturers to actually demonstrate the safety of their products for daily use by consumers and whether they are more effective than plain soap and water in fighting germs. If manufacturers are unable to prove their claims they may need to reformulate the products or change their labels.