Technology
Microsoft acquires Mojang, creators of Minecraft, for $2.5 billion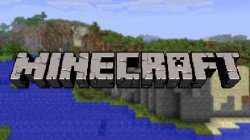 Microsoft has officially acquired Mojang, the creators of Minecraft, for $2.5 billion. The deal was confirmed by both parties earlier today, and the announcement was followed by Notch's statement announcing his leave from Mojang.
Mojang will be moved into Microsoft Studios. Minecraft will be a continued development, and with the acquisition, Microsoft will probably look to port the game to Windows Phone.
Minecraft will remain multi-platform, according to Microsoft. This means Xbox and PlayStation gamers will get updates, but we don't know about future platforms, like virtual reality headsets.
This is a huge move by Microsoft, which has a large studio of game IPs already. Having Minecraft could be a huge deal with Mojang making $100 million from the game in 2013, especially if Microsoft can expand the possibilities on console.
Still, in the short term it looks like an oddball move considering Minecraft has been available since 2009. Mojang has developed other games like Scrolls, but this did not get any traction, especially after Hearthstone, a rival card game, was announced by Blizzard Entertainment.
Markus Notch Persson will step down as owner of Mojang. In a statement he said:
"I don't see myself as a real game developer. I make games because it's fun, and because I love games and I love to program, but I don't make games with the intention of them becoming huge hits, and I don't try to change the world. Minecraft certainly became a huge hit, and people are telling me it's changed games. I never meant for it to do either.
I didn't have the connection to my fans I thought I had. I've become a symbol. I don't want to be a symbol, responsible for something huge that I don't understand, that I don't want to work on, that keeps coming back to me. I'm not an entrepreneur. I'm not a CEO. I'm a nerdy computer programmer who likes to have opinions on Twitter.
As soon as this deal is finalized, I will leave Mojang and go back to doing Ludum Dares and small web experiments. If I ever accidentally make something that seems to gain traction, I'll probably abandon it immediately."
The deal should close in the next few months.