US
Lingerie Model Hilary Rhoda Models Alternative Medicine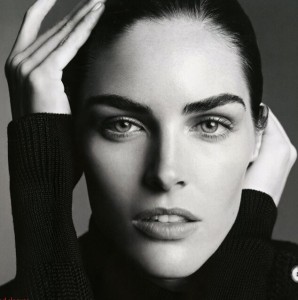 Victoria's Secret Angel Hilary Rhoda removed her top on Twitter this week to show off marks from a cupping session she recently had done. The picture of Rhoda's back, who is known for images in Sports Illustrated, were 'terrifying' according to some.
Rhoda responded via twitter:
"Bloggers writing about my horrifying & painful "beauty" treatment: cupping is NOT 4 beauty & procedure doesn't hurt. Do a lil research will ya?"
Cupping is a little known Chinese alternative therapy that is used to treat a variety of ailments. It is sometimes performed by acupuncturists, but it can also be performed as part of a general oriental bodywork therapy.
It is a painless procedure that involves the suction of the skin on the back using small cups. Cupping is similar to acupuncture because it is applied to the same areas, however it can be combined with acupuncture or used without.
Cupping is difficult to understand because there is no direct equivalent to it in traditional western medicine, however the idea is not completely new. The Pacific College of Oriental Medicine explains how it relates to massage:
"The suction in the cups causes the skin and superficial muscle layer to be lightly drawn into the cup. Cupping is much like the inverse of massage – rather than applying pressure to muscles, it uses gentle pressure to pull them upward."
The college further explains that cupping is used to treat back pain, muscle tightness, high blood pressure, migraines, and cellulite. Historically, cupping was also used to treat tuberculosis. Today it is used as an alternative therapy for some forms of cancer.
Rhoda states that she used cupping to treat chronic back and neck pain. It does not appear to be the only thing she is trying though. A couple days later she tweeted about her experience with an MRI.
While there has been discussion about the effectiveness of cupping as an alternative therapy in the United States, it is still used as a pain therapy in China and for many is preferred over opiates.