Business
JPMorgan trimming ties to overseas banks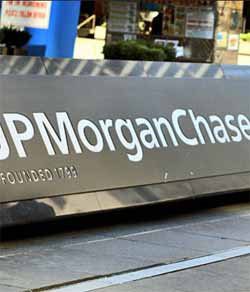 According to reports, JPMorgan & Chase Co. will be scaling back any dealings with any financial institutions located outside the United States. The information was allegedly included in a company memo that was reviewed by The Wall Street Journal and other media outlets.
By assets, JPMorgan & Chase Co. is the largest bank in the U.S. The bank has made the decision to not take on any new business with the correspondent banks for which they have been processing transactions and clearing dollar payments. According to the Wall Street Journal, the company will not be taking any new clients for these services. According to reports, the bank literally does business with thousands of correspondent banks at this time.
JPMorgan & Chase Co. is a well-known name in banking circles and is one of the largest providers of banking services to banks around the globe. The bank is considered a crucial player in the flow of cash globally. Smaller banks frequently rely on larger banks for processing, financing and clearing funds. Some say that by JPMorgan & Chase turning off the services could result in a negative effect on the smaller banks that are clients, according to reports.
Many believe the pullback is the result of the bank being pressured by government regulators to repair lapses as it tries to forget a 2012 fiasco which the bank lost $6 billion in trading. The bank is redeploying literally hundreds of employees to assist with coming to a resolution to the regulatory problems. According to the reports, a number of the bank's newer projects have been put on hold while the staff works to resolve the regulatory matters.
Back in January a consent order from the Office of the Comptroller of the Currency asked JPMorgan for a formal assessment of the risks of money laundering that are associated with the corresponding banking business. After having received the consent order, JPMorgan has been working to fix the problems, the Wall Street Journal reports.
The announcement by JPMorgan to review its foreign correspondent relationships was announced in a memo that was sent to employees last week and that was later reviewed by The Wall Street Journal.