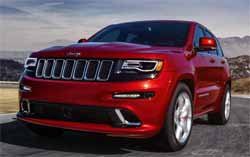 The 2014 Jeep Grand Cherokee has received an impressive "endorsement" by taking the top slot by winning the 2013 Cars.com/USA Today Midsize SUV Challenge.
The 2014 Jeep Grand Cherokee was one of six vehicles that were tested for various criteria including fuel efficiency, driving ability, and comfort and features. The judging was done by experts from three major media outlets and a family that represented the average mid-size SUV users.
"After extensive testing, the Jeep Grand Cherokee took the top spot in the Cars.com/USA Today Midsize SUV Challenge, thanks to its luxurious interior, impressive multimedia system and overall driving capability," Patrick Olsen, Cars.com's Editor-in-Chief said. "Jeep Grand Cherokee has long been considered a true, off-roading SUV, and thanks to some serious refinement, today's incarnation of the Grand Cherokee edges out the other, very worthy, midsize SUV options available to shoppers."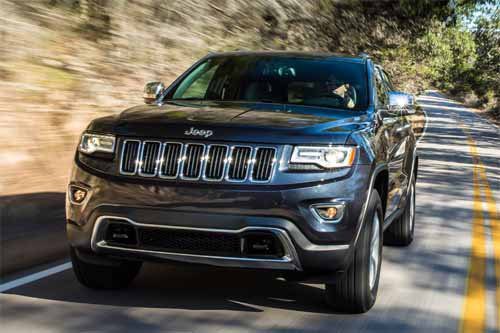 In order to arrive at their choice for a winner the Cars.com/USA Today Midsize SUV Challenge put the vehicles through a series of events including:
Driving on varying types of roads for 200 miles to provide an accurate test for each SUV regarding real-world fuel economy
A day of round-robin driving by different experts where each one tested each SUV on the same route back-to-back to gather their overall impressions of the vehicles.
Having a family of four evaluate each of the SUVs while on a "family outing" and rating them for comfort, family friendly features, styling and ride quality.
"Winning this award is especially gratifying since the judges included a typical family of four, in addition to experts from three prestigious media outlets," said Mike Manley, President and CEO – Jeep Brand, Chrysler Group LLC. "We are delighted that the judges recognized the improvements we've made to the Jeep Grand Cherokee – the most awarded SUV ever – that make it even better. No other SUV offers Grand Cherokee's combination of legendary Jeep 4×4 capability, fuel economy, advanced user-friendly technology, world-class craftsmanship and on-road refinement."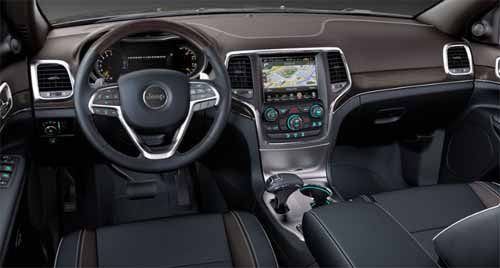 The 2014 Jeep Grand Cherokee offers a new EcoDiesel engine with a best in class 30 MPG highway with a driving range of more than 730 miles. The 2014 Jeep Grand Cherokee also includes a new eight speed transmission that drives all Grand Cherokee engines, including the 3.6 liter Pentastar V-6 and the 507 liter V-8.
Those wanting to read the full results and details from the 2013 Cars.com/USA Today Midsize SUV Challenge can view them at blogs.cars.com.