Technology
ITC Postpones Decision over Samsung's Supposed Infringement of Apple Inc Patents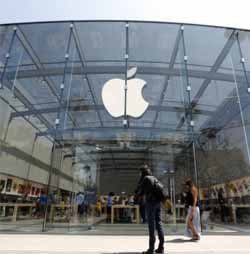 The US International Trade Commission (ITC) has postponed the release of its decision on the controversial case about Samsung Electronics' supposed infringement of certain patents owned by rival Apple Inc. Its ruling was expected last August 1. The trading commission has reset the date on August 9.
The controversial legal battle between the two companies continues. It is noted that both firms are throwing mud against each other. Some observers believe this feud could have been brought about by the intensifying competition.
Years ago, Samsung and Apple were actually partners as they shared components and technologies. But things started to get ugly when Samsung's smartphones started outshining Apple's devices, especially iPhones and iPads. The competition heated up further when Samsung recently emerged as the top and most profitable smartphone maker in the world.
ITC for disputes
The ITC, for its part, has become an ideal venue for patent infringement complaints. That could be because of the fact that the agency comes with the power to prohibit or ban importation and sales of devices and technologies that infringe existing patents.
Samsung and Apple are also battling it out in as many as 10 other countries. Legal battles have become more common for the two competing firms. Both of them are trying to prohibit the other from dominating the market.
The delay in the ruling on the case comes as both companies still wait for the decision of the Obama government on whether ITC's original decision on another, earlier case would be retained or overturned. In that earlier complaint, it was Samsung that was accusing Apple of patent infringement.
Sale prohibition
On June 4 this year, the ITC found that Apple was guilty of patent infringement by Samsung. It said older Apple devices like iPhone 3G and iPads 1 and 2 breached the patent owned by Samsung regarding the use of 3G wireless technology.
Just recently, the Obama administration vetoed that decision. If that intervention was not issued, the ban should be implemented on August 5. But now, that prohibition would take another 60 days to be enforced as the government conducts a review of the ITC decision.
Many are now wondering. What would happen if ITC finds Samsung guilty of infringing Apple's patents? Would the case be the same as that of the patent infringement filed by Samsung against Apple? Will the Obama Administration again veto the ITC decision?