Politics
IRS now grilled for targeting churches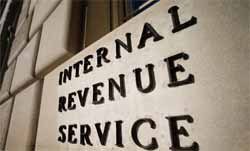 While President Obama has said there is "not even a smidgen of corruption" at the IRS for its targeting of conservative groups, more and more evidence is coming to light causing the American public to think something is amiss with the tax agency. Now the organization is being raked over the coals over new evidence that indicates the agency promised atheists it would go after churches.
The shocking new evidence comes from the Alliance Defending Freedom, a civil rights organization protecting the liberty of Americans, and one of the largest constitutional rights legal teams in the nation. The ADF revealed in a press release today that the Freedom From Religion Foundation was promised by the IRS that it would pursue their demands to investigate what it called "rogue political churches."
The FFRF announced that the IRS assured them it was implementing procedures to target churches. The group claimed victory after the IRS agreed to "prove to our satisfaction that it now has in place a protocol to enforce its own anti-electioneering provisions."
"Of course, we have the complications of a moratorium currently in place on any IRS investigation of any tax-exempt entities, church or otherwise, due to the congressional probe of the IRS," said FFRF spokeswoman Annie Gaylor. "FFRF could refile the suit if anti-electioneering provisions are not enforced in the future against rogue political churches."
In response to the bold statements by the FFRF that the IRS is apparently willing to do its bidding, the ADF immediately filed a demand for the IRS to disclose all of the information it has about discussions between the tax agency and the FRF.
"Secrecy breeds mistrust, and the IRS should know this in light of its recent scandals involving the investigation of conservative groups," said ADF Litigation Counsel Christiana Holcomb in an announcement Thursday.
"We are asking the IRS to disclose the new protocols and procedures it apparently adopted for determining whether to investigate churches. What it intends to do to churches must be brought into the light of day."
The issue involves whether pastors have a First Amendment right to preach on social issues that are relevant to Christian teaching, such as abortion or homosexuality, and whether that right allows them to call out elected officials who are opposed to that position by name.
One of the goals of the ADF is to provoke a legal challenge where the IRS actually revokes a church's tax exempt status so the issue can be challenged in court.