Markets
How Microsoft Corp. (MSFT)'s New CEO Can Double Its Valuation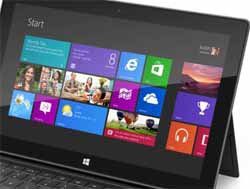 Microsoft Corporation (NASDAQ:MSFT) MSFT +0.17%'s new chief executive can almost double the market value of the world's largest software company. Inside sources have revealed that the Redmond-based company is negotiating a CEO contract with its cloud chief Satya Nadella to replace Steve Ballmer.
Many Microsoft Corporation (NASDAQ:MSFT) MSFT +0.17% investors believe that the company's valuation is depressed by its not-so-good consumer businesses like the Bing search engine and Xbox consoles. By offloading these assets, the software giant can shift its focus on rapidly growing enterprise business. Schwartz Investment Counsel, which has investments in Microsoft Corporation (NASDAQ:MSFT), says that the company should also split off its smartphones and Windows businesses.
HighMark Capital, which has $17 billion of AUM, says that about 80% of Microsoft Corporation's value is due to enterprise business. But it's not being valued that way because the consumer businesses are getting disproportionate attention. The company's strong cloud-based enterprise business is completely overshadowed by its smartphones, search engine, and tablets, which have been big disappointments.
Microsoft Corporation's P/E ratio is just 12.8, compared to the software industry's median of 25.5. Its enterprise value versus EBITDA of 7.5 is also about half of the industry average of 14.3. It shows that the software giant's valuation can almost double if it focuses entirely on software and services.
It seems unlikely, at the moment, that Microsoft Corporation (NASDAQ:MSFT) MSFT +0.17% would think of splitting off its consumer businesses. In his last meeting with shareholders, Steve Ballmer said the Xbox One represents the company's vision of unifying its products. He also highlighted Bing, saying that it's an important ingredient for products like Xbox and Windows. And the recent acquisition of Nokia demonstrates the company's commitment to consumer businesses.
But shareholders are optimistic because Mason Morfit, the chief of ValueAct, is set to join Microsoft Corporation's board in March. Morfit put pressure on Steve Ballmer to resign. Now he wants the software giant to lower its focus on Windows and subsequently unchain other products and services from its flagship operating system. He also wants the company to scale back or split off its consumer and hardware products businesses, and put more emphasis on cloud and enterprise businesses.
Tim Schwartz of Schwartz Investment said that Microsoft Corporation is an incredibly cheap stock. He wants the new CEO to get rid of the company's past and take it into the new direction.
Microsoft Corporation (NASDAQ:MSFT) MSFT +0.17% shares ticked up 0.33% in pre-market trading Tuesday to $36.60.