Politics
House votes to allow airlines to advertise prices without taxes included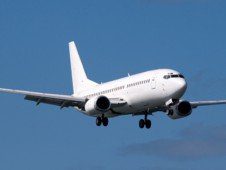 Yesterday afternoon, the House voted to approve a measure that allows airlines in the United States to advertise ticket prices without taxes included. Airlines can tout base ticket prices without the 20 percent premium travelers must pay due to government taxes and fees.
"The measure, backed by both parties, passed after eleven minutes of debate and no objections. There wasn't even an objection to passing it without a roll call vote. The legislation would change the way airlines can advertise prices," reports the Washington Examiner.
At the current point in time, airlines must advertise ticket prices that include taxes and government fees. They also need to list a breakdown of the ticket cost separately. Federal regulators implemented this current advertising structure in 2012 as a means of providing transparency to consumers.
House sponsor of the bill, Bill Schuster, said that the current law pertaining to airline advertising actually hinders transparency in the industry. According to Schuster, the current structure hides government fees and taxes, preventing consumers from understanding the full extent of the level of taxation they face when travelling.
Costs have been increasing for airline travelers over recent years because the government is raising the taxes and fees associated with buying an airline ticket.
"Last week, the government hiked a Transportation Security Administration fee to $5.60, more than doubling it for nonstop flights. The hike was approved last December to help offset the cost of reversing unpopular budget cuts without increasing the deficit," continues the Washington Examiner's report on the issue.
There are 17 types of taxes and fees that airline tickets are subjected to.  This substantially drives up the cost of tickets, leaving many Americans unable to afford air travel.
The National Taxpayers Union has supported the House of Representatives' push to allow airlines to advertise without taxes, saying that flyers have "The right to know how much of their airfare is going straight to the Treasury."
Opponents of the measure say that airlines use "bait and switch" tactics to lure consumers into buying tickets they cannot afford once taxes are taken into account.
Overall though, the move by Congress is a step in the right direction according to those who favor transparency when it comes to taxes on consumer goods and services. Many Americans are unaware of the fact that government taxes are the reason why much of their everyday purchases are becoming more and more expensive.