Investment
Home Prices Rise 5.8%, Hit All-Time High in 4 Major Cities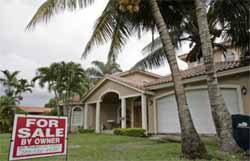 Home prices rose in 20 cities at a faster pace at the end of 2015, continuing a hot growth streak that some economists warn may hurt affordability.
The Standard & Poor's/Case-Shiller 20-city home price index increased 5.8% in November from a year ago after a climb of 5.5% in October, according to a report released last week. The S&P/Case-Shiller index is based on a three-month average.
Home prices nationwide have almost recovered from the July 2006 peak, but some metropolitan areas have recovered fully. Four cities — Denver, Dallas, Portland, and San Francisco — have matched or surpassed their previous highs. Charlotte, North Carolina will soon join the list with home values less than 1% below the previous high.
Three cities posted the highest year-over-year price gains among major metropolitan areas with double-digit growth. Prices rose 11.1% in Portland, 11% in San Francisco, and 10.9% in Denver. Fourteen cities posted higher year-over-year gains in November than in October: Seattle posted an annual gain of 9.7% followed by Dallas (9.4%), Miami (8.1%), and Detroit (6.3%).
Sales of existing homes climbed 6.5% in 2015 over 2014 to 5.26 million, according to the National Association of Realtors (NAR).
The economy, meanwhile, has added 2.7 million jobs while borrowing costs remain low. In December, the Federal Reserve increased interest rates from 0.0% to 0.25% for the first time in ten years, but mortgage rates remain low.
Mortgage buyer Freddie Mac said the average rate for a 30-year fixed-rate home loan fell to 3.81% last week, down from 3.92% the previous week.
One factor pushing home prices higher is a lack of inventory. The number of available homes for sale has fallen 3.8% from a year ago, sending prices higher. The inventory on the market has averaged about a 4.8 months' supply during 2015. At the end of December, the number of available existing homes was at a 3.9-month supply, the lowest level since the start of 2005. Economists view a six-month supply as a healthy and balanced market.
Builders have not kept up with the demand for new homes. Seasonally adjusted December housing starts had an annual rate of 1.149 million, 6.4% higher than December 2014's rate but 2.5% lower than the November estimate. Starts on multi-family buildings fell in December to an annual rate of 365,000. Despite the unexpected pull-back by homebuilders, 2015 was the strongest year for home starts since 2007.
Home price appreciation, once in the double-digits during the recovery, are now at a stable 4-5%.
Increasing home prices, stagnant wages, and high student loan debt levels are expected to impact affordability this year, especially for potential first-time buyers. Zillow now predicts that home affordability will worsen in 2016 and affect lower- and middle-class buyers in particular. Zillow predicts a lack of affordable homes in metro areas will push young and first-time buyers into the suburbs, especially in hot coastal markets.