Investment
Foreclosure Inventory Reaches 6-Year Low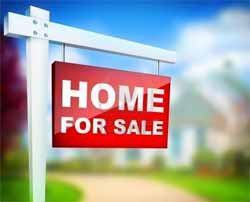 The foreclosure inventory in the United States dropped below 2% in May for the first time since 2008, according to Black Knight Financial Services. Black Knight released its May 2014 month-end mortgage performance statistics, which are derived from its database that represents about two-thirds of the market.
According to Black Knight, the percentage of loans in foreclosure is down 37% year-over-year, while the overall number of foreclosures has fallen by more than half a million loans since the same time in 2013.
There were 966,000 properties in foreclosure pre-sale inventory in May, down 50,000 from the previous month and down 556,000 from the previous year.
Despite the decline in foreclosures, Black Knight found that foreclosure starts increased 10% from April.
The delinquency rate, which is the percentage of home loans which are 30 or more days past due but not in foreclosure, remains unchanged month-over-month at 5.62%, or 2.84 million loans. The number of delinquencies has fallen by 204,000 since May. Of the delinquent mortgages, 1.17 million are 90 days or more past due.
At the end of May, there were 3.81 million distressed properties either delinquent or in foreclosure.
Mississippi continues to lead the country in seriously delinquent (90 or more days) mortgages as well as total non-current inventory at 13.75%, followed by New Jersey (12.62%), Florida (11.28%), New York (10.91%) and Louisiana (10.66%).
While Florida has the third-highest non-current loan rate, it has also showed the most improvement over the last 6 months with this rate falling by more than 22%. Nevada followed with the best improvement with a non-current rate falling by more than 22%.
RealtyTrac also found that foreclosures were filed on almost 110,000 properties in May, a 5% drop from the previous month and a 26% drop year-over-year, which brings it to the lowest monthly level since the start of the housing bubble and crash in 2006.
Foreclosure activity continues to drop across the United States, but 21 states posted monthly increases in foreclosure activity, while 11 posted annual increases. The metropolitan areas with the biggest increase in foreclosure activity are Boston up 44% year-over-year, New York City (up 23%), Washington D.C. (15%), and Philadelphia (15%).