Companies
Food Network Opts Not to Renew Paula Deen's Contract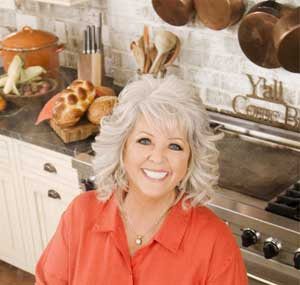 In a brief statement, the Food Network has revealed that it is not renewing Paula Deen's contract, which would reach its expiration on June 30. The announcement was made several days after news broke out about the celebrity chef's admission that she used the 'N-word' for a number of times in the past.
For about 11 years, Deen has established herself as among the most prominent personalities in the cable channel. During that duration, she not only became a household name; she built her empire from her popular television shows, product endorsements, and cookbooks.
'Paula's Home Cooking,' her first show in the Food Network, started airing in 2002. In 2008, her second show in the network, 'Paula's Best Dishes,' was launched. She mainly focused on Southern cooking, which was widely appreciated and embraced by her loyal TV followers.
Controversial admission
The 66-year-old celebrity's relationship with the network was tarnished when she acknowledged during a lawsuit deposition last May that she actually used the 'N-word' many times. At the same time, she emphasized that she did not mean harm when she used the usually discriminatory term. Her production team, 5W Public Relations, said the epithet was used by Deen in 'a different time' in history.
Deen, together with her brother Bubba Hier, is being sued for allegedly conducting sexual and racial harassment to Lisa T. Jackson, a former manager of the siblings' restaurants in Savannah, Georgia. Jackson claims that those misdeeds led to the end of her employment, which lasted for 5 years, at Deen's Lady & Sons and at Uncle Bubba's Oyster House.
Time for apologies
Hours before the Food Network's announcement, she posted two videos at YouTube, both containing her apologies for the mistakes she committed in the past. The first video lasted 46 seconds and looked like it was carefully edited and tweaked. The second video looked like an amateur shot but was more candid and personal, without any obvious editing.
Several hours after, she expressed her gratitude to the cable network for the great career opportunities it extended to her in the past years. She also explained her failure to show up in her supposed appearance in NBC's the 'Today' show to talk about the controversy. Deen said she was not physically ready and that she was pulling herself together to air a formal public apology.
Meanwhile, the Food Network said its decision about Deen would not affect the shows in the same network of her sons. Jamie Deen hosts 'Home for Dinner' on the Food Network and Bobby Deen regularly appears in the Cooking Channel's 'Not My Mama's Meals.'